400 Units King Long Buses Shipped to Philippines for Operation
2016-11-11
On October 20, witnessed by the heads of Chinese president Xi Jinping and Philippines president Duterte, the two countries signed a memorandum on tourism cooperation (2017-2022). Amid the warming bilateral ties, Philippines is expected to see an explosive growth in the number of tourists from China.

Against such a backdrop , King Long is blessed with many business opportunities in the Southeast nation. Recently, a batch of 400 units King Long buses have been assembled, ready for their shipping to their operators in Philippines.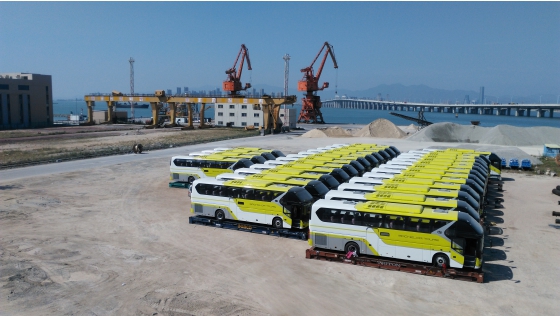 As a mountainous country with humid and hot weather, Philippines has set very stringent requirements for buses, asking for vehicles with the highest reliability, comfort level and safety standards. Moreover, all bus operators in the country are privately owned and thus the competition is extremely intense. Buses are practically working around the clock to attract more passengers. Take King Long XMQ6119FY for example, it usually takes about 16 hours for the vehicle to finish a round trip between Minila and Laoag.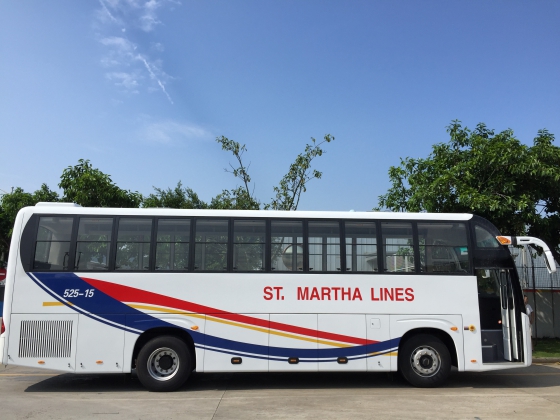 Before 2000, Philippines chiefly imported buses from Japan and South Korea. In 2003, since the first batch of King Long buses started operation in the country, bus brands from the two countries have been gradually losing their charms to Philippinos. To date, the number of King Long buses operating in the country has reached 1,800 units. This year alone, the bus maker has seen a constantly rising demand from Philippines. To many Philippinos, Chinese buses, especially King Long are much more beautiful in design and they also provide unparalleled travel comforts.
To suit the special needs of the bus operators in Philippines, King Long has always been well prepared to offer customized bus products. For example, the upward-and-downward windows are the special arrangements made in particular for Philippino customers.