The No. 2,300 King Long Bus Were Delivered to Saudi Arabia
2016-11-25
On November 25th, another shipment of King Long buses and coaches was sent to Saudi Arabia from Xiamen. Up to now, Saudi Arabia has procured 450 King Long buses & coaches in 2016. Three years after Belt and Road Initiative was announced, Saudi Arabia has purchased 2,300 King Long buses & coaches in total.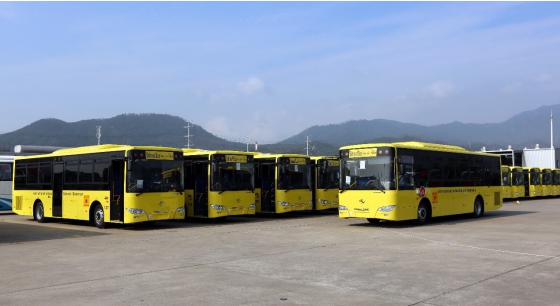 1,060 King Long school buses were delivered to Saudi Arabia last year, marking the biggest overseas order for Chinese bus & coach export sector in 2015. Now one year has already passed and these buses performed quite well locally, which won recognition from operation companies and passengers. Wealthy people in Saudi Arabia, who are willing to spend money for best quality products, also have gained wider recognition of King Long. Since this year, classic school bus orders have witnessed an increase; meanwhile, group tour and high-end passenger coaches also turned out to be popular among clients.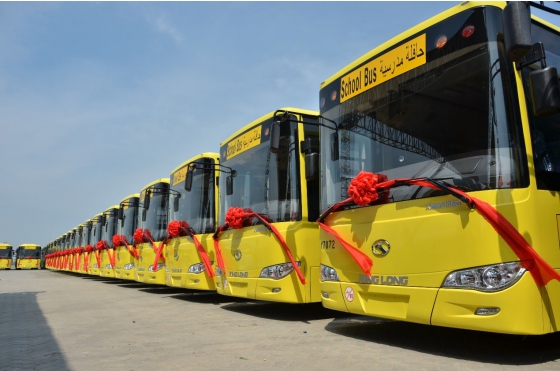 King Long School Buses to be Shipped to Saudi Arabia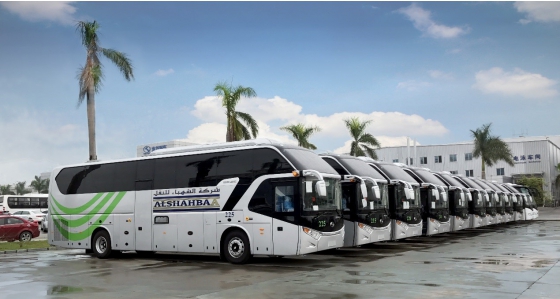 Deluxe Coaches to Be Shipped to Saudi Arabia
In the beginning of 2015, Ministry of Education of Saudi Arabia invited bids to purchase school buses for primary and secondary schools in the country. King Long won the first order of 80 school buses. After this order was delivered, King Long school buses have left a deep impression to operators depending on its high quality, superb technological strength, cost-effectiveness and excellent after-sales service. As a result, King Long again won all orders of the follow-up bid purchasing 1,060 school buses. Now it already becomes a habit for Saudi Arabian students taking King Long buses to go to school.
There is no Spring Festival Travel Rush in foreign countries but for Saudi Arabia there exists pilgrimage. The passenger flow is almost as high as Spring Festival Travel Rush. Over 3 million Muslims travel from places across the world to Mecca each October to join pilgrimage. It is worth to note that many take Chinese coaches to the Holy City. Pilgrimage Ministry of Saudi Arabia announces the comprehensive assessment ratings of pilgrimage transportation service companies. In most cases, transportation companies that use King Long's products and our after-sales service are ranked Top 5 each year.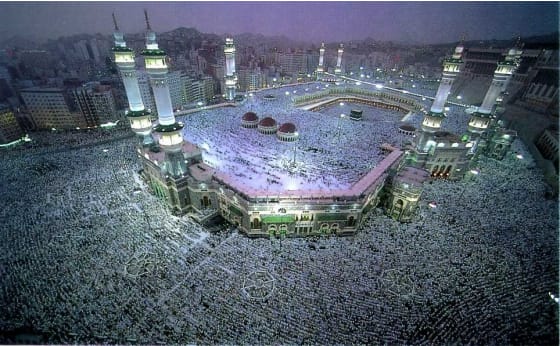 Saudi Arabia means "happy desert." In Arabic, Saudi refers to "happiness," while Arabia means desert. As a matter of fact, King Long has become an integral part of Saudi Arabian people King Long serves Saudi Arabian students, travelers and Muslims attending pilgrimage. King Long carries happiness to Saudi Arabia.