KING LONG 2017 Overseas Marketing Annual Conference held
2017-02-23
On February 17, KING LONG held the 2017 Overseas Marketing Annual Conference under the theme of "Concerted Efforts for Success in 2017".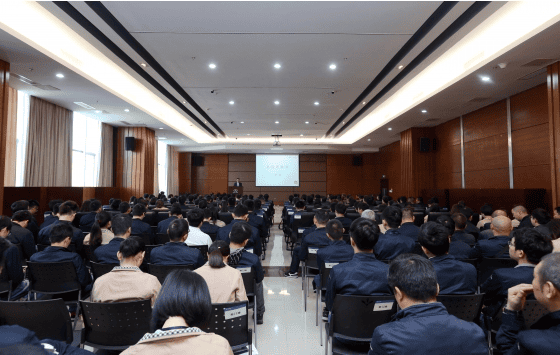 In the past year, beingfaced with complex domestic and overseas economic situation, King Longwithstood pressure, forged ahead, and achieved export volume of 11,078 units, rankingthe first in the industry; export value of 2.066 billion yuan, ranking the second.
At the conference, Zhang Bin, General Manager of KING LONG, spoke highly of the achievements of the overseas department in 2016, and announced the company's new annual sales target of 10 billion yuan in 2017, including an export value of 2.122 billion yuan.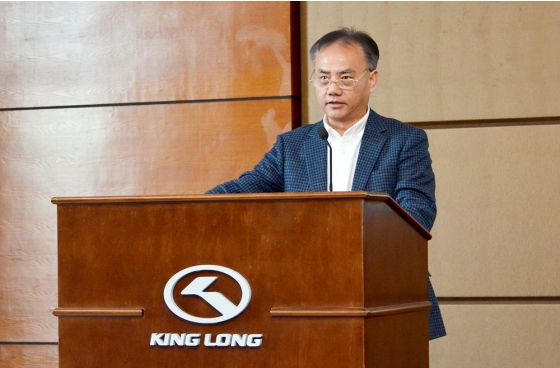 General Manager Zhang Bin delivers an address
In 2017, KING LONG will maintain a healthy and sustainable market status in exporting, take a differential marketing strategy, make products more targeting;enefit to e gb intensify the development of key customers and major direct selling customers, benefit to the acquisition orders; enhance the degree of product concentration and the accuracy of new product development; improve the reliability and timeliness of after-sales services; and build a marketing team meeting international needs.
Outstanding overseas sales performance do not come easy, which have been attributable from the unremitting efforts of export sales staff. The conference also commended advanced individuals and teams. In 2017, the overseas department will make concerted efforts to achieve new success with the spirit of "rolling up sleeves and going for it"!