KING LONG Staff Listed in "2016 Top 10 Craftsmen in China's Auto Industry"
2017-03-02
China has become the world's largest vehicle producing country and auto market for 8 consecutive years since 2009. China's auto industry would not see such remarkable achievements without efforts and contributions made by numerous auto workers. Presently, China is vigorously carrying forward the "spirit of craftsmanship", and the auto manufacturing sector particularly needs workers with the craftsmanship spirit and superb professional skills.

At the end of February, the "Top Chinese Auto Craftsmen" evaluation and selection event drew down its curtain. Over half a year of fierce competition, 30 top craftsmen stood out of 100-plus excellent auto workers and were respectively included into the lists of "Top 10 Craftsmen in Auto Production & Manufacturing", "Top 10 Craftsmen in Auto Design and R&D" and "Top 10 Craftsmen in Product Quality Control".

Li Maofa, an auto painting worker from KING LONG, with passion and aspiration for the auto industry, was listed as one of the "Top 10 Craftsmen in Product Quality Control".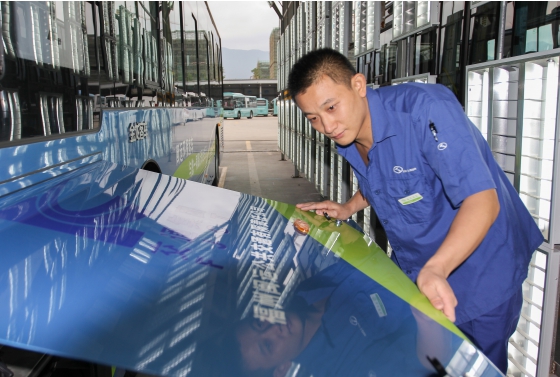 Li Maofa Makes The Vehicle's Paint as Smooth as A Mirror
The selection event was held by the China Automotive News, a newspaper of high credibility in industry, and supported by well-known passenger vehicle enterprises, commercial vehicle enterprises and automobile parts manufacturers. After rounds of selection, only those most outstanding craftsmen received such great honors.
Since its establishment in 1988, KING LONG has always been a leader in China's passenger vehicle industry due to its boldness and unique craftsmanship. As KING LONG's employee, Li Maofa represents the company's professional skills and craftsmanship spirit. There are many persons like Li Maofa, and it is their dedication that has made KING LONG a symbol of quality and value.
For example, the classic type XMQ6115 run by Feilu Passenger Transport Company and Hangzhou vehicle owners has made records of no heavy maintenance for 2.4 million kilometers and over 1 million kilometers, respectively. KING LONG's quality speaks for itself over the years. Meanwhile, KING LONG vehicles often serve as "vehicles for state guests" during such mega-events as NPC and CPPCC, the Olympic Games, and the World Expo. KING LONG has been spoken highly of by state leaders and guests for its comfortable, safe, stable and wonderful performance, and has been acclaimed as the "State Vehicle".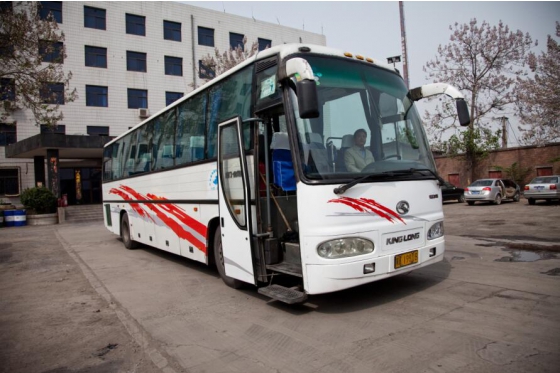 No Heavy Maintenance for the King Long XMQ6115 Bus for 2.4 Million km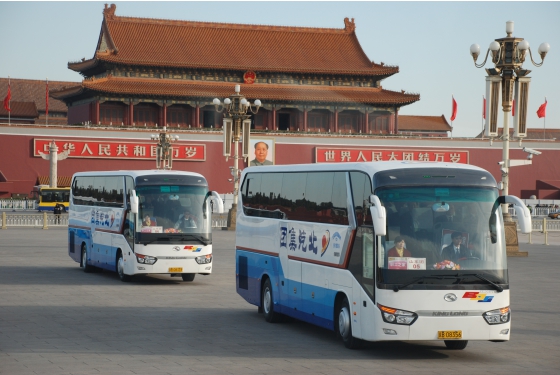 KING LONG Provides Service for NPC and CPPCC