King Long Longwin Designated to Serve at NPC and CPPCC Sessions Again
2017-03-07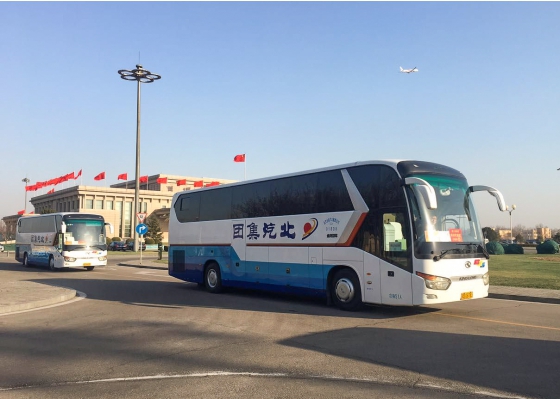 On March 3 and 5, China's two major political events every year, NPC and CPPCC sessions officially kicked off. Attracting wide media and public attention, they have become the platform for the whole world to know China.
Having been in service for the annual NPC and CPPCC sessions for 17 consecutive years, King Long buses has been in preparation for this year's sessions since two weeks ago. Longwin, one of the bus maker's classic bus models, was again designated to serve delegates from all over the country. On March 2, Longwin bus fleet picked up the delegation group from Heilongjiang province.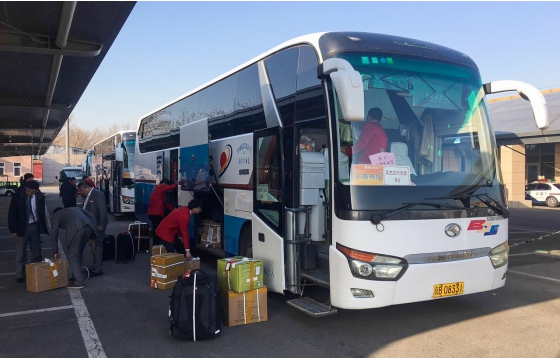 "As the leading carrier in Beijing, we always have set extremely stringent standards when it comes to selecting vehicles for NPC and CPPCC sessions", said Wang Jingang, Deputy General Manager from Beijing Beiqi Rental Automotive Group. King Long, has again and again proved its formidable competitiveness through its high quality products and unparalleled services.
As a star vehicle in China, Longwin boasts a posh look and immediately inspires awe. Moreover, it provides passengers with a host of travel comforts and achieves high safety standards, fuel economy, environmental friendliness and maneuverability.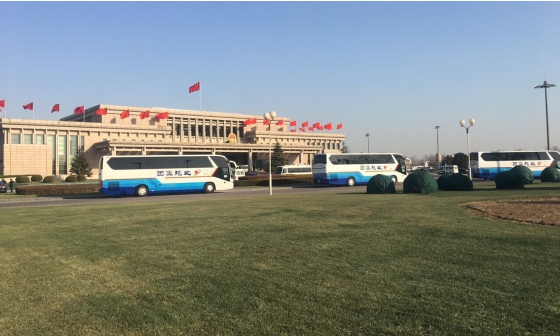 Currently, Longwin can be mounted with engines made by Yuchai, Weichai, and Cummins. Also, it has a variety of transmission gearbox choices available for customers.
Having served the delegates attending the NPC and CPPCC sessions for nearly two decades, King Long prides itself in making a zero-failure service record. "Such an achievement is not easy and is the result of all workers and engineers from King Long", says Chen Yingsong, a service engineer from King Long. According to Mr. Chen, his team started working in preparation for this year's NPC and CPPCC sessions immediately after the spring festival. During the event, King Long service engineers and workers will work 24/7 to ensure the smooth operation of King Long bus fleet.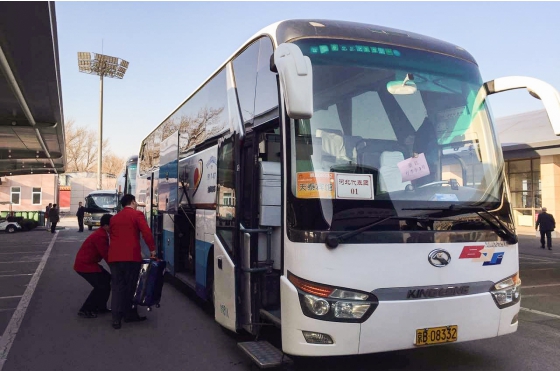 Apart from the annual NPC and CPPCC sessions, King Long has appeared at numerous high-profile events, such as Beijing Olympic Games, Nanjing Youth Olympic Games, China's First Youth Sports Meeting, Xiamen International Marathon, China EV100, and Hangzhou G20 Summit.