Seizing Now, Chasing Future ——King Long Hits 2017 Beijing Bus & Truck Expo with Blockbuster New Energy Vehicles
2017-05-24
In the 2017 Beijing Bus & Truck Expo on May 24th-26th, King Long present its two hot new energy products XMQ6127BY and XMQ6850G.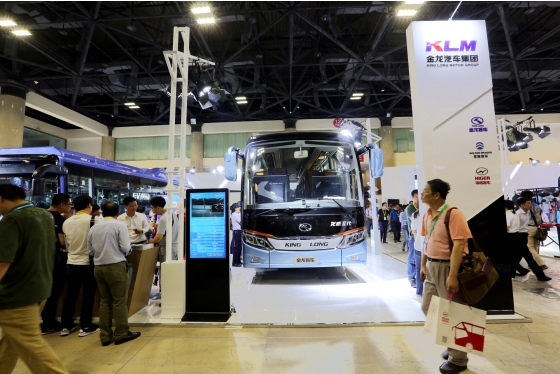 As a leading player and a pioneer in new energy vehicle R&D, King Long shows us in the Expo two products that cover the key markets of new energy vehicle—the market for new energy highway passenger vehicle and for new energy city bus that are bound to drive future growth of new energy vehicle. King Long, again with its powerful productivity, leads the industry in development and draws attention of the whole industry.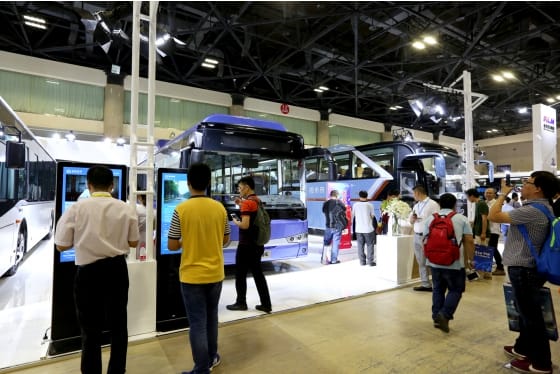 Longwei II pure electric XMQ6127BY holds the next key position in new energy bus industry
With ten years of painstaking efforts, Longwei II series of products have drawn huge attention and become a hot spot within the industry upon release. XMQ6127BY, as a member of Longwei II family, shines as a dazzling star in the Expo.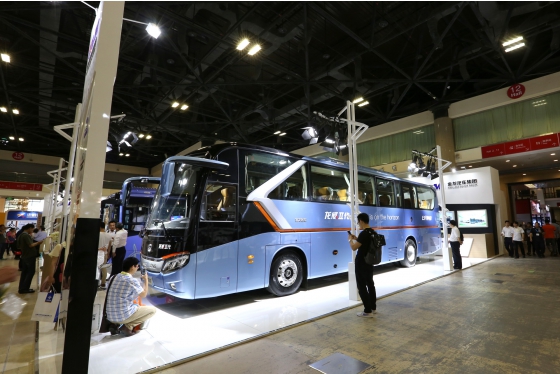 Standing at the height of China's manufacturing and innovation and supported by new energy technology, Longwei II with comparably world high-end bus technology, is unparalleled in industry. Model XMQ6127BY can be hailed as a masterpiece of pure electric vehicle. Undoubtedly, traditional new energy highway passenger vehicles are developed on the basis of traditional ones at low cost and are designed for subsidiary and for meeting certain policy requirements. Model XMQ6127BY, however, upends the pattern, for its designing is based on the new ecology of pure electric vehicles, making it well-functioning, safe and comfortable and meet requirements in actual operation. Based on the Longwei II foundation platform, much has been done in structure, light weight, electric designing and smart control and other systems, which gives solutions to difficulties and technical bottlenecks in real operation of new energy vehicles, making this model the most technologically advanced one in current market. The model uses a power system specially designed for pure electric vehicles and is equipped with double electric motors plus gearbox. The rated power for the dual electric machines is 160kw, and peak power 260kw, capable for a constant running at the speed of 100km/h. Properly supported by the gearbox, it is capable of climbing a slope of 21% gradient, while other products in the industry only capable for that of about 15%. Moreover, the system of dual electric machine plus gearbox cuts energy consumption by around 5%. As for safety, it meets all requirements in Safety Technical Conditions for Electric Bus, JI/T 325-2013 and Safety Technical Conditions for Commercial Buses JT/T 1094-2016.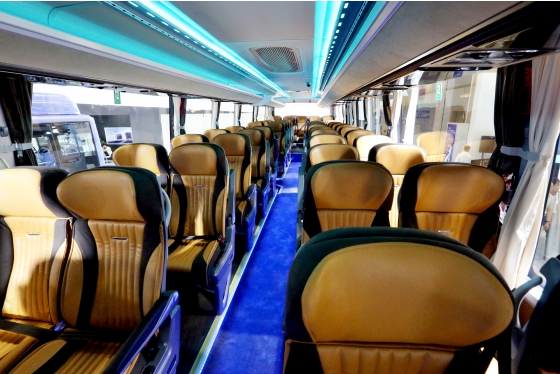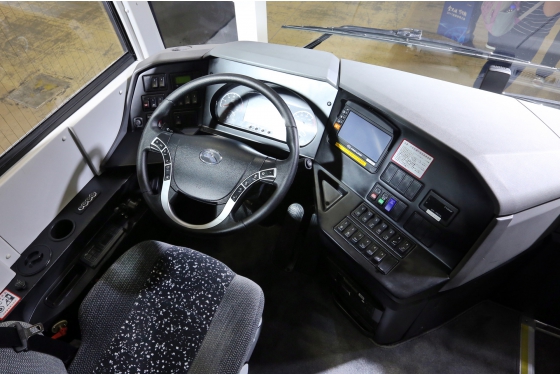 The pure electric Longwei II XMQ6127BY displayed on the Expo in Beijing not only shows King Long's strong power for new energy R&D, but also indicates the company's foresight. In 2015, Standards for Classification and Grading of Commercial Vehicles for Passenger Transportation was approved and issued, marking the breakthrough of policy difficulties for new energy vehicles to enter highway passenger transportation market, indicating its worth of expecting. As predicted and analyzed by She Zhenqing, Vice Secretary General of China Highway and Transportation Society Bus Branch, almost all new energy vehicles and buses are still in their service life. The first stage target of introducing 500 thousand new energy vehicles has been hit, rendering public transportation to lose its strategic value as a breach, with the fast cut of national policy subsidy for new energy city buses. Against such a background, new energy highway passenger vehicles may, after city buses of its kind, become the next driving force for the market. This is the right time for Longwei II XMQ6127BY, a flagship product designed for the future marketplace, to be introduced to the market. It can be said that King Long is about to aim the strategic value of new energy vehicle to highway passenger vehicle market.
Pure electric city bus XMQ6850G unveils to cope with new competition of new energy city bus
With the drop ping of policy subsidy and policy adjustment in recent years, the subsidy-driven competition in new energy city bus market has turned into a close fighting of technology. Adding to the cut in subsidy is the promotion in technical requirement for new energy buses, including changes in policies regarding light weight, finished vehicles and power system supporting and optimization requirements, battery system management and protection and other critical technologies. A more strict access to technology threshold will be a new norm in development.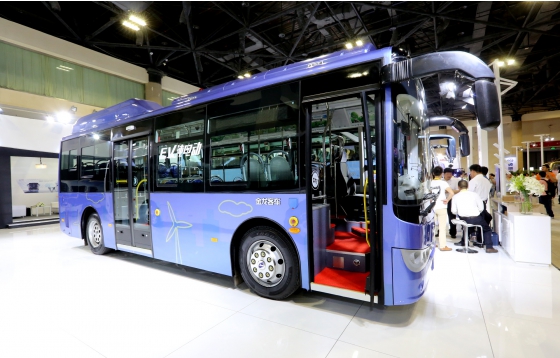 King Long is well prepared ahead for the changes of the competition in new energy city bus market. The new generation of "the light of city" new energy bus released in 2016, as city bus produced with King Long's new standards, has some upgrade and innovation in shape, inner decoration and control system for new energy, while keeping advantages of the last generation of city bus products.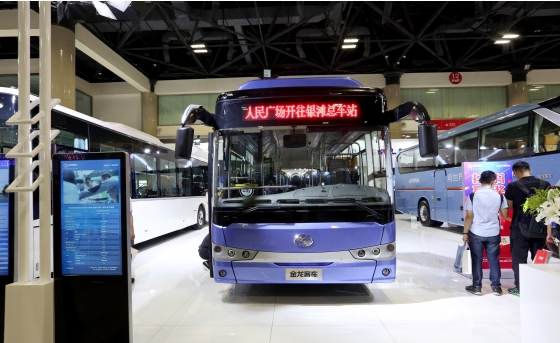 It is known that the "light of city" pure electric bus XMQ6850G has been include into the second catalog for recommended new energy vehicles as a new fist product developed by King Long according to the latest trend of new energy city bus market. It is further upgraded and optimized in battery distribution and full vehicle structure. It is reported that the model is equipped with high-power and high-effect permanent magnet synchronous motor, which has efficiency as high as 96% and produces little noise. Besides, battery distribution is optimized so that batteries can serve for a longer time and passenger area can be expanded making it more comfortable to ride. The batteries can be recharged quickly, fully charged within 15 minutes, which completely meets the requirements for heavy load city bus transportation. Moreover, the structure-optimized pure electric city bus XMQ6850G, whose frame strength CAE analysis, dynamic stability analysis and post-collision protection all adopt simulated and optimized designs, is safer in operation.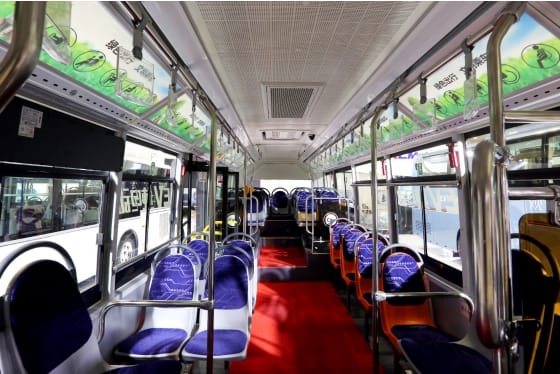 With Longwei II series products being released one after another, King Long demonstrates a good image of Chinese bus manufacturing to the world, narrowing the gap between world-leading quality buses and ours, speeding up the pace for Chinese buses to enter international market. Encouraged by the ambition to reach the peak of high-end bus manufacturing, King Long will power in new energy bus market with its modularized, platform-oriented and overall digital-managed developing mode, to lead the industrial trend of new energy product R&D and hugely improve technical strength and quality of new energy products. This is what the industry is expecting.