KING LONG Makes Brilliant Presence in 2017 FIFA Confederations Cup
2017-06-30
Not long after the UEFA Champions League was closed, we are seeing the arrival of 2017 FIFA Confederations Cup in the hot summer, which was kicked off on the evening of June 17 in St. Petersburg Stadium in Russia.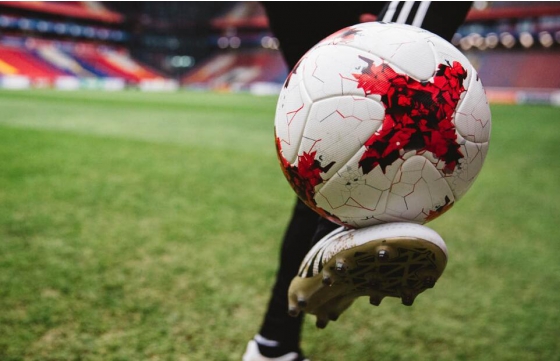 Strong Teams Produce Fierce Competition
2017 FIFA Confederations Cup would be a fierce competition because all teams have won championships in their history of development, including six champions in Continents Championship, one current World Champion and the host. In addition to Russia and New Zealand, there are eight other teams, including Portugal as the European Championship, Mexico as the champion of CONCACAF Gold Cup, Chile as the champion of Copa América, Australia as the champion of AFC Asian Cup, Cameroon as the champion of Africa Cup of Asians and Germany as the Defending Champion of FIFA World Cup.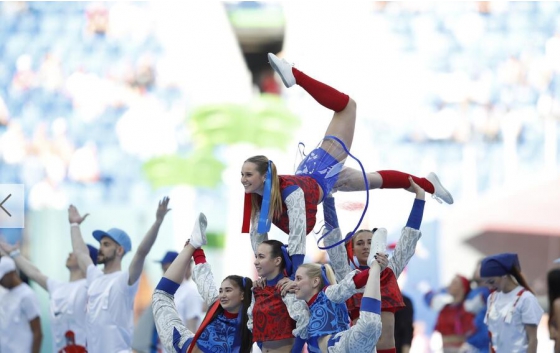 As the rehearsal competition for the upcoming 2018 FIFA World Cup in Russia, and the most important international football event in this year, 2017 FIFA Confederations Cup has many attraction points because of the fierce competition among strong teams. No one knows which team will win the championship, whether there is someone who is competent enough to outperform Cristiano Ronaldo, and whether Russia can host the FIFA World Cup successfully in the background of tense security situation in Europe. These questions are arousing great attention from media and fans.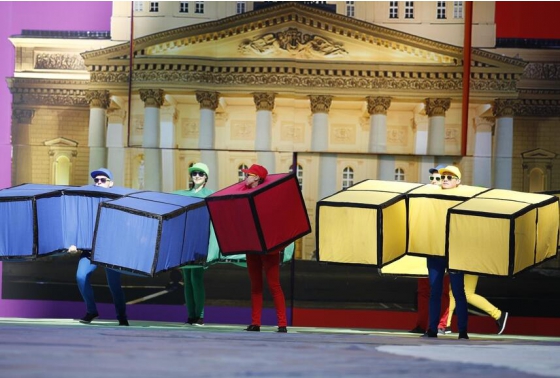 China Elements Shine
For Chinese fans, another attraction point is the so many China elements in and outside the football field. During the event, KING LONG, the representative of Made in China in coach industry, provides transport service for the competition to serve judges and staff, which becomes an attractive scene.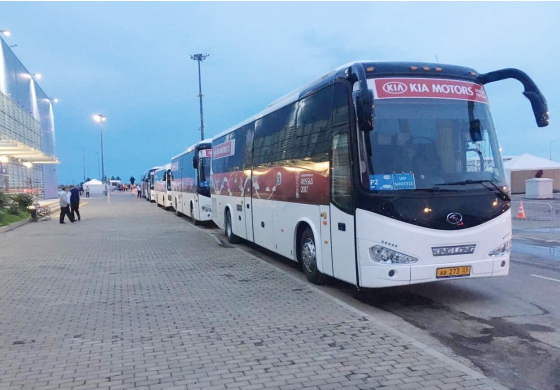 KING LONG coach waiting for the VIP participants
The Confederations Cup is most featured as the rehearsal of FIFA World Cup, in which the venue facilities, security and reception are fully tested. It is also the first time for East Europe to host the Confederations Cup and FIFA World Cup. Russia attaches great emphasis on the event. As the important international football match for the year, transport service is very important, raising higher requirements for the comfort, reliability and safety of the coaches. KING LONG, selected into the transport service team for the competition, reveals the strong ability and limitless charm of Made in China to the world.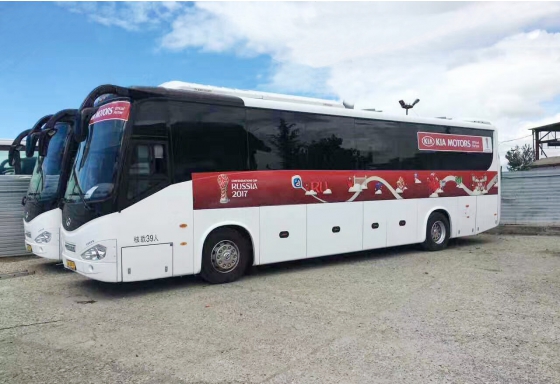 KING LONG services FIFA Confederations Cup in Russia
By serving daily transport in the overseas markets and providing transport service for large international competitions, KING LONG highlights its brand capacity in the international market. As the leading brand of made-in-China coaches, KING LONG has been working in coach field for 29 years. In the process of constant and independent innovations, KING LONG has adopted the precise and dedicated craftsmanship to improve product quality and brand contents. In this way, it has helped upgrade the quality brand of China coaches while establishing the positive image brand of Made-in-China coaches.