King Long Joins Hands with Baidu in Developing Automatic Driving
2017-07-17
On July 5, Create 2017 Baidu AI Developer Conference was held at Beijing National Convention Center. Over 50 auto makers, tier-1 suppliers, hi-tech start-ups, ADAS suppliers, component suppliers, research institutions, universities, and government agencies attended the conference.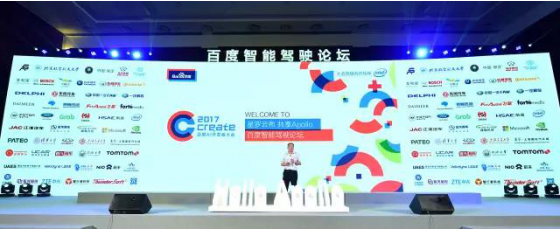 At the conference, Robin Li, Co-Founder and CEO of Baidu, and Qi Lu, Group President and COO of Baidu, released a significant program for AI developers and ecosystem partners. They also shared the details about the DuerOS open platform, Apollo open platform and other Baidu strategies, technologies, and advancements with developers and industry partners for the very first time.
Together with AI developers and partners dedicated to changing the world with technology, King Long explored how it was possible for AI to empower a variety of sectors and become a revolutionary force for social development.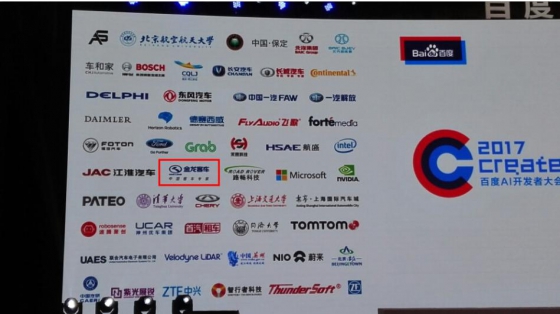 In April 2017, Apollo was officially launched. Featuring open facilities, sharing resources, accelerating innovation and continued win-win situations, Apollo aims to overcome bottlenecks for China's automobile industry and take China's automatic driving to the first-class level in the world in the next three to five years.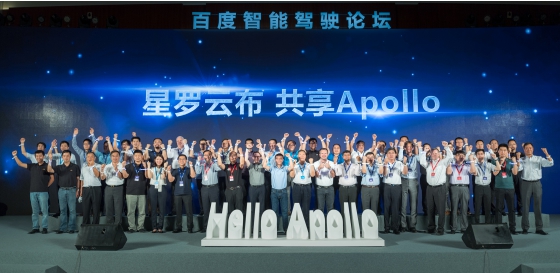 Consisting of software platform, cloud service platform, hardware platform, and vehicle platform, Apollo Open Platform is to build automatic driving system with open codes, open ability and open data. King Long, as a strategic partner of Baidu Apollo Open Platform, , will conduct in-depth cooperation with Baidu to develop automatic driving technology.
In recent years, King Long has been making great efforts to develop smart vehicles, electric vehicles, shared vehicles, and internet-connected vehicles. As early as 2009, it set up special R&D teams for developing AI technologies, Internet of Vehicles technologies, etc. In 2012, it successfully rolled out King Wings Telematics Platform with active and passive safety technologies, new energy management technologies. So far, over 60,000 units buses have joined King Wings Telematics Platform and over 6,000 transport service providers have received the platform's service.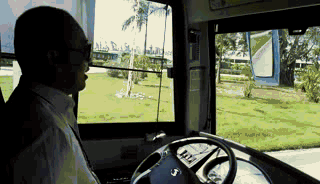 In 2016, King Long started developing automatic bus driving technologies. Its automatic driving mini-circulation vehicles successfully accomplished their trial operation in a designated area. By working closely with Baidu, King Long aims to make full use of the current resources available and make its bus manufacturing process more intelligent, its buses smarter, and the public transport system more convenient.