King Long Provides Service for Participants in College Entrance Examination
2017-07-28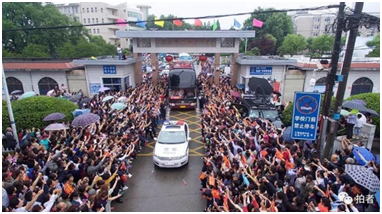 The College Entrance Examination, which captures attention of all Chinese people, happens annually on June 7 and 8.
After experiencing a few reforms, the College Entrance Examination is now the most rational way of selecting talented people that caters to China realities.
In 2017, about 9.16 million participants were seen in College Entrance Examination, which is equivalent to total population in Sweden.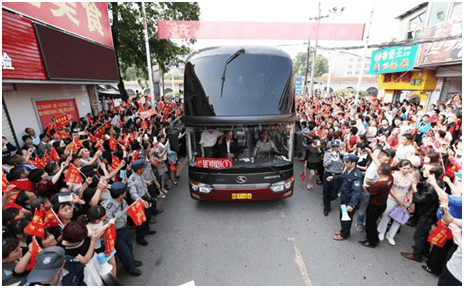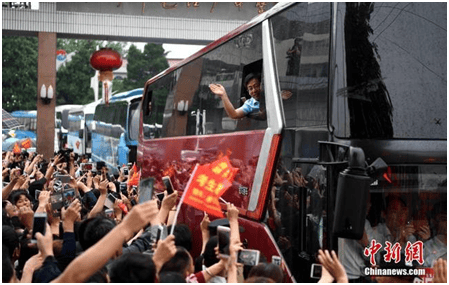 Red is the most attractive color to encourage those participants who fight for their dreams.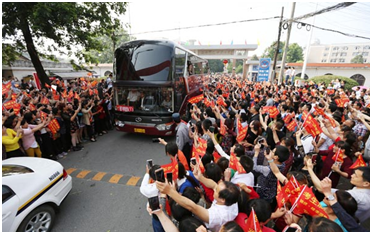 Each year before the College Entrance Examination, King Long would organize the Dragon Fleet to transport participants to the exam venues. More importantly, King Long feels it its duty to do so. The 29-year-old King Long is now the reliable partner who helps the participants reach the venue to fulfill their dreams after years of education. Since 2015, the red King Long coaches have provided transport service for them for three years. The red coaches have witnessed change of people's fate in the great era. After experiencing years of hard work, King Long has developed the eternal craftsmanship sufficient to realize its dreams and ambitions.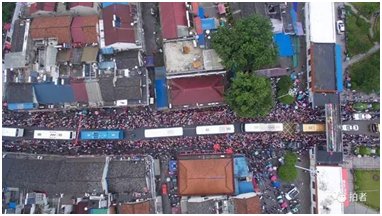 Under my feet is the shadow of sky. I will become my own world.
In the summer of 2017, headed by the red King Long coach, 28 coaches started to transport participants in College Entrance Examination to the exam venues, helping them realize their life dreams.