King Long "Five-Star" Series School Buses Safeguard Children's Safety on the Road
2017-09-11
In recent years, the yellow-colored school buses have become increasingly visible in China. In the meantime, the demand for high-quality school buses have been growing markedly.
As the new semester is approaching, King Long "Five-Star" school buses, including 5.3-meter business-class school bus, medium-sized school buses measuring 6-7 meters in length and large-sized school buses measuring 9-10 meters in length, are all getting ready to serve school kids.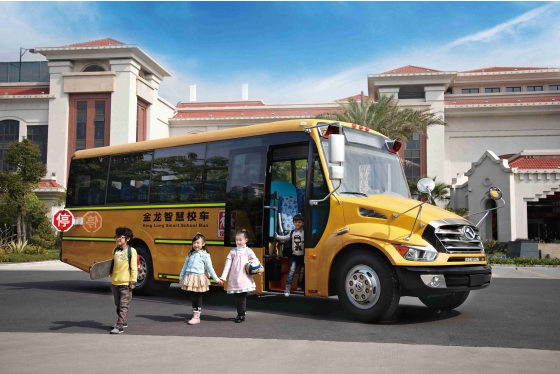 Built on the huge success of their predecessors, King Long "Five-Star" series school buses feature higher safety standards, better driving and commuting experience, lower costs, more fashionable appearances and more scientific management. To ensure the safety of all school children, these new vehicles have gone through a series of stringent tests. Their safety rails, high-strength 3H structures and emergency calling button together create a safe haven for school kids.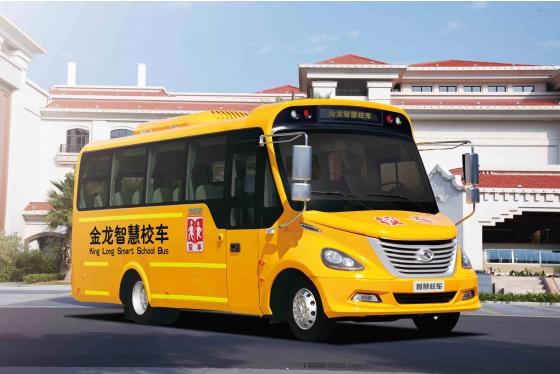 In addition, King Long has taken a number of measures to upgrade the appearance and design of its "Five-Star" series school buses. Their optimized NVH and engine suspension help to further cut the noise level inside the vehicles. Their ergonomically designed driver's cockpit gives drivers unparalleled driving experience.
Equipped with intelligent operating systems, King Long "Five-Star" series school buses are being monitored constantly and they can also conduct self-diagnostic analysis. Thus, they make bus fleet management much easier for bus operators. Moreover, through improving their energy efficiency and body structures, King Long has cut the operation costs to the minimum for school bus operators.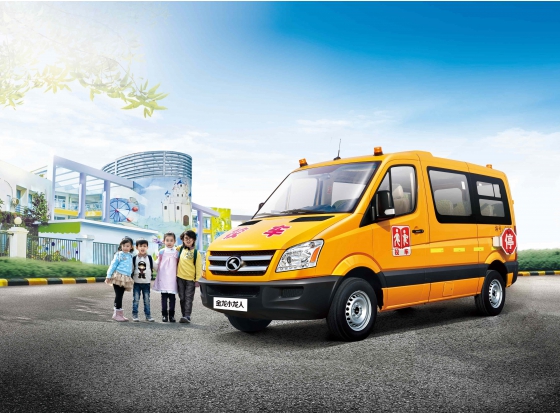 For many years, King Long has been attaching paramount significance to developing high-quality school buses. As one of the pioneers in the market, it has been taking full advantage of its formidable strengths in bus manufacturing industry.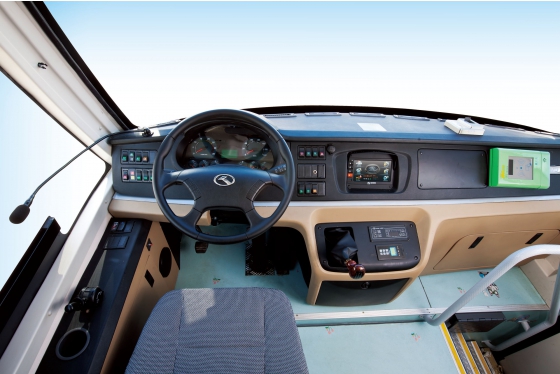 In 2012, King Long rolled out a series of smart school buses measuring 6-9 meters in length. Fully meeting the National School Bus Safety Standards, King Long smart school buses feature high level of intelligence thanks to King Long's state-of-art distance monitoring system on board. Apart from primary schools and middle schools, King Long school buses have also successfully made their way to a number of institution of higher education, such as Xiamen University, Harbin Institute of Technology, Southeast China Agricultural University.
In 2015, King Long exported 1,060 units school buses to Saudi Arabia, providing safer, greener and more comfortable commuting services for local school kids. Their high safety standards and high reliability have long won the heart of local school authorities and parents.