King Long on Display at China Cross-Straits Technology & Projects Fair
2014-06-25
On Jun. 18, the twelfth China Cross-Straits Technology & Projects Fair kicked off in Fuzhou. As one of the major representatives of the auto industry in Fujian Province, Xiamen-based King Long brought a wide spectrum of six brand new bus models on display at the fair.

At the show area of new energy and energy-saving sector, King Long's brand new electric buses and plug-in hybrid buses, which give an all-round display of the latest development of the new energy vehicle industry in Fujian Province, caught wide media and public attention.

With short rear suspension, King Long XMQ6111AGBEV electric buses are more adaptable to various road conditions and boast even more interior space for passengers. Plus, with the modular design of the batteries and compact layout of them, the vehicle can reach even higher stability while in operation and is still able to work smoothly with a water level of 800-1,000mm. Also worth mentioning is that a shortened distance between the vehicle's front and rear suspensions make it capable of loading more passengers.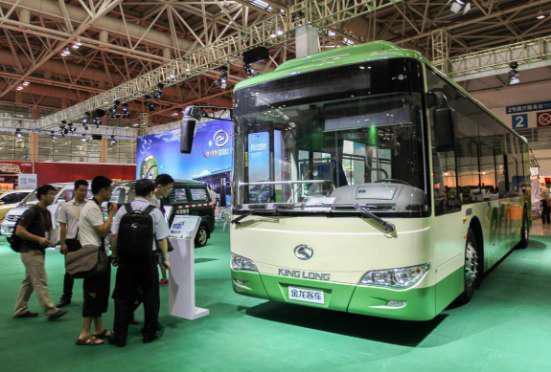 King Long XMQ6111AGBEV Electric Bus
Source:www.chinabuses.org