10 King Long Electric Buses Start Operation in Beijing Capital Airport
2014-11-05
On the morning of Oct. 30, the first recharging station for electric vehicles was officially put into operation at Beijing Capital Airport. In the meantime, ten units of King Long electric shuttle buses started services at the airport. These eco-friendly buses will provide green transportation services for travelers from both home and abroad.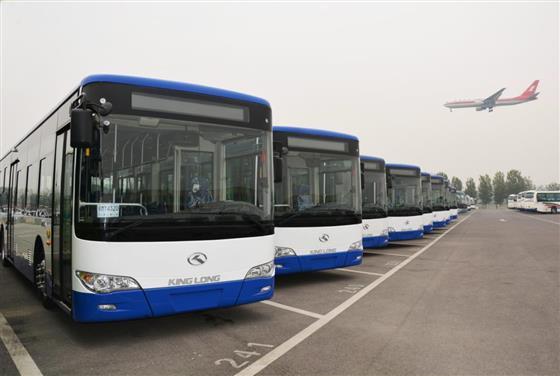 According to sources, Beijing Capital Airport purchased 17 units electric shuttle buses in total through public bidding. King Long beat other five rivals in an intense competition and provided 10 units for its customer. The shuttle buses made by King Long are all XMQ6127AGBEV4, which will be operated between Terminal One, Two and Three.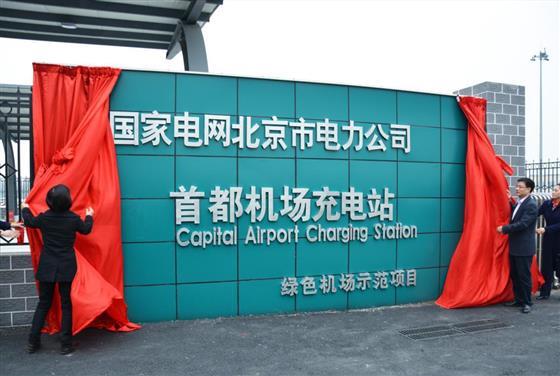 Yi Haitao, General Manager of Beijing Airport Kaiyuan Passenger Transportation Co., Ltd. told our reporter that it's the first time for the airport to operate new energy buses. Still, the company is quite confident in King Long electric buses. Apart from its uniquely fashionable interior and exterior, King Long electric buses are believed to play a vital role in cutting emissions and reduce noises in the airport area. Moreover, its highly stable and reliable performance will create new traveling experiences for all travelers arriving at or leaving the airport.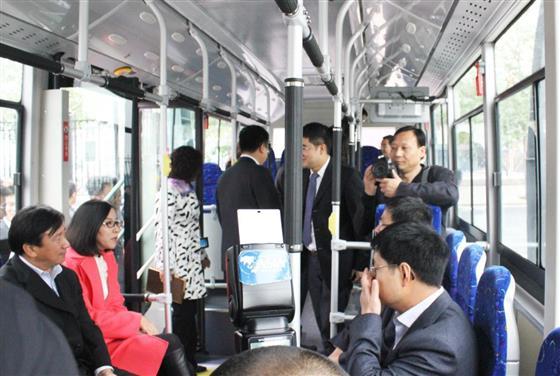 A technician from King Long also reveals that XMQ6127AGBEV4 boasts zero- emission standards, high energy efficiency, and low noise level while in operation. Equipped with lithium-ion battery system, the vehicle can be fully recharged in 15-20 minutes and is capable of running for 120 km continuously with a maximum speed of 85km/h. With passenger-friendly low-floor access and liftable chassis, King Long shuttle bus can hold 66 passengers at the maximum.