King Long Serves Anhui Energy-saving Driving Skill Contest
2014-11-13
On November 7-9, Anhui Energy-saving Driving Skill Contest was held in Bengbu, Anhui. All the competition buses are King Long XMQ6125.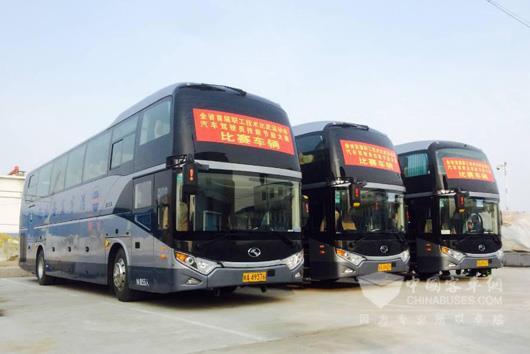 After repeated test with strict standard,the host of the Contest picked four units of King Long XMQ6125 from Anhui Haoyu Commercial Tourism Vehicle Company for their good condition and stable operation after a year's operation.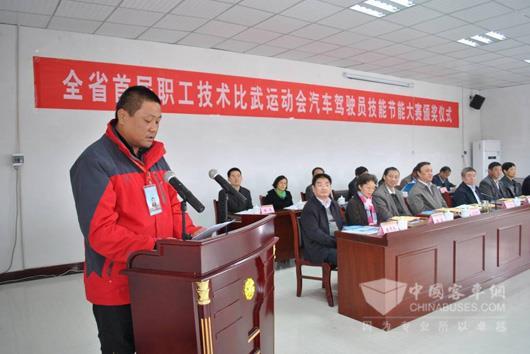 The contest achieved complete success with the support from King Long. On the commendation meeting,the host highly praised King Long's performance. King Long's Market Department Manager Wu Youming says King Long will keep exploring Internet of Vehicle technology and new energy technology to develop more safety and energy-saving solutions.