King Long Electric Buses Green Offshore Island
2015-01-22
In August 2014, one of Fujian Ping Tan offshore islands Dong Xiang introduced 15 units of King Long XMQ6661AGBEV1 electric city buses which are the first batch of vehicles operating on the island as well as the first batch of electric buses in Fujian.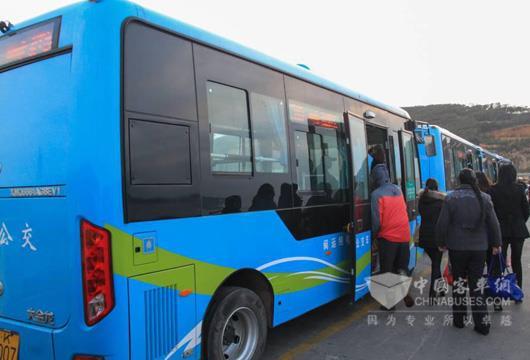 At the beginning of 2015, the director of Transport and Construction Ministry of Fujian Ping Tan experimentation area Lai Defang visits Dong Xiang island and observe the operation condition of King Long electric buses. He highly praises the spacious inner design of XMQ6661AGBEV1 that through space optimization, the standing space is extended to 35 passengers and can load as many as 45 people.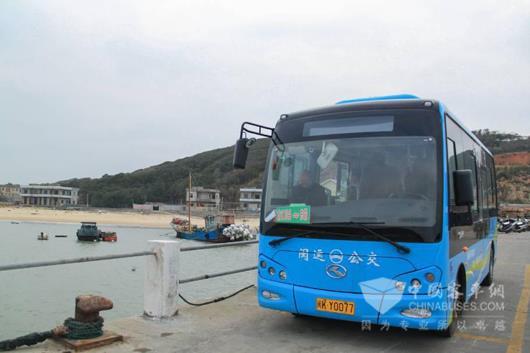 Director Lai says citizens on the island usually purchase groceries from outside, sdo spacious room in the bus is necessary for the luggage.