King Long Delivers Double-decker Buses to Nanchang, China
2015-02-14
On December 12, King Long delivers 10 units of XMQ6111SGN5 double-decker buses to Nanchang, China. The minister of Jiangxi Public Transport Ministry Zhuxi, Deputy mayor of Nanchang Liu Jiafu, the general manager of Nanchang Municipal Public Group Wan Yihui attend the operation ceremony.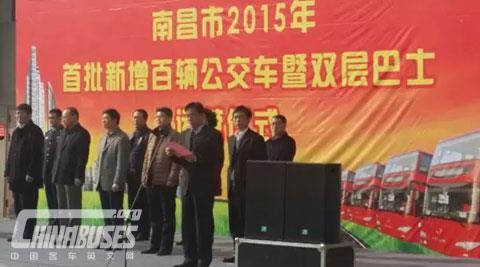 In 2014, Nanchang purchased 24 units of King Long XMQ6119AGN5 luxury buses on the call for new energy buses plan and at the beginning of 2015, King Long delivers another 10 units of double-decker buses.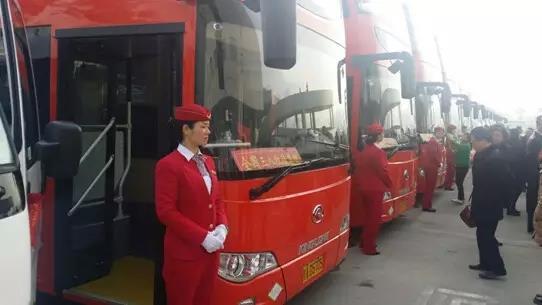 After the operation ceremony, Minister Zhu Xi gets onboard the bus and highly praised the modern outlook of XMQ6111SGN5 as well as the considerate design of the newly added injective light which facilitates passengers get on and off the bus.