143 King Long City Buses KINGWIN Shipped to Kuwait for Operation
2015-05-07
On Apr. 28, a total number of 143 King Long buses were well lined at Xiamen Port, ready for their shipment to their destination Kuwait. According to the bus maker, this is the first purchase order from the gulf region. Moreover, the bus fleet will soon shoulder the transportation services of students in the Middle East nation.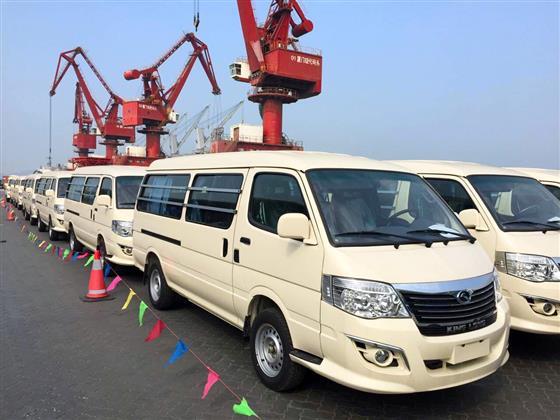 Boasting sturdy monocoque body structure, King Long KINGWIN bring the bus safety standards to a new high level. Plus, the bus model has long stood the test of market and has gained wide popularity among the public. Also, it can be easily remodeled to satisfy customers' special needs. With uniquely fashionable appearance and high performance-price ratio, the bus is the top choice for many operators both at home and abroad.

As Kuwait usually has long and dry summers with temperatures often reaching 45 degrees, King Long has mounted more powerful air-conditioning devices at the front and rear part of the vehicle. Inside the vehicle, curtains are also made to protect passengers from strong sunshine. Also station reporting systems, emergency kits, rubbish cans, protective fences are available to provide more travel comforts for passengers.