King Long Attends Bus & Truck Expo 2015
2015-05-14
On May 11, Bus & Truck Expo 2015 officially kicked off at National Convention Center. King Long has brought its five latest vehicle models on display, including ISG hybrid XMQ6127, electric XMQ6129Y, electric KINGO L, electric KINTE and new generation high performance XMQ6119FY. Moreover, the well known bus maker is going to release its Eco-Chip new energy management system, which fully showcases its competiveness for providing green public transportation solutions. It is highly anticipated that the new system will soon set a new trend for China's new energy bus industry.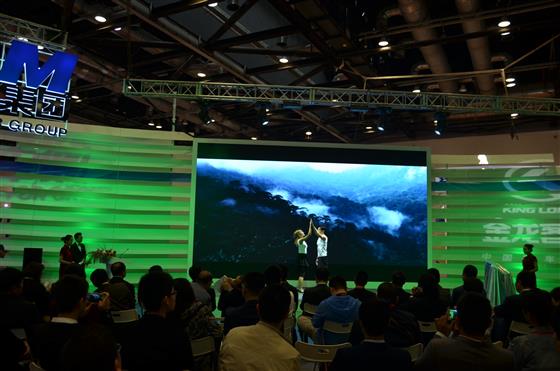 Among the four new energy bus models, the "Green General"---ISG hybrid XMQ6127 is particularly eye-catching. As a real plug-in hybrid city bus, the vehicle achieves much higher environmental friendliness and successfully beat the five major challenges faced by its predecessors. Its ISG mixed connection system, which is independently developed by King Long, boasts much higher energy efficiency and is able to cut energy consumption by over 20% compared with a prior generation hybrid vehicle. Currently, the bus has been put into official operation in a number of cities in China. Thanks to their eco-friendliness, much more travel comforts and high power efficiency, it has been gaining rising popularity among the general public.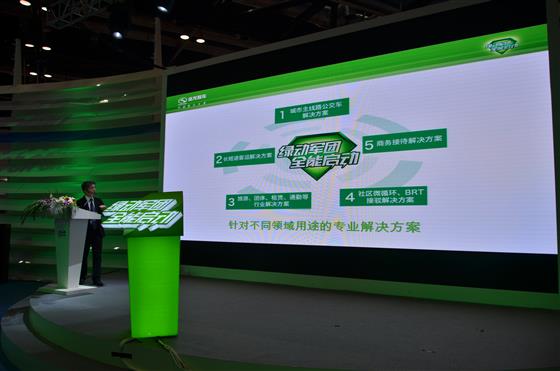 King Long always attaches great importance to technological innovation. At this year's exhibition, King Long is going to officially release its Eco-Chip new energy management system. As an independently development platform, the system sets up 5D (Dual) value driven system and takes a stronger charge of motor operation, recharging mode, intelligence operation mode switch, vehicle control and safety guarantee. Thus, the system makes new energy vehicle management smarter, more convenient and more efficient.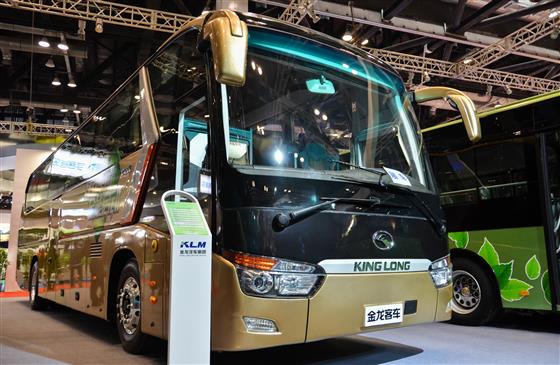 Apart from public transport, King Long also rolls out attractive solutions for distance passenger transportation. The electric XMQ6129Y, electric KINGO L and electric KINTE are the outstanding representatives of their respective markets.
Since its establishment 27 years ago, King Long has always been adhering to the development road based on independent innovation. The new King of Road Transport---XMQ6119FY, which is expected to make its debut at the exhibition, continues to demonstrate the usual elegance of all King Long vehicles. Having realized five major upgrading and over 40 in-depth optimization, the vehicle achieves much higher performance-price ratio and is now ready to make a new splash in the distance transport field.