XMQ6140BYW5 – An extremely luxury experience with Double Deck Touring Coach
2015-05-14
The magnificent appearance and elaborate ultra-luxury interior decorations provide you the brand-new and comfortable travel experience.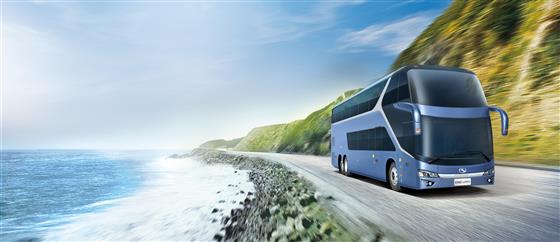 Marvelous quality realizes the eye-dazzling scenic route throughout the journey:
The King Long double-deck space is endowed with extraordinary bearing since air flows smoothly. The LED daytime running lamps and the brand-new rear mirror are modern stylish. The large-space luggage compartment designed from the user-friendly angle provides more beautiful choices for travels.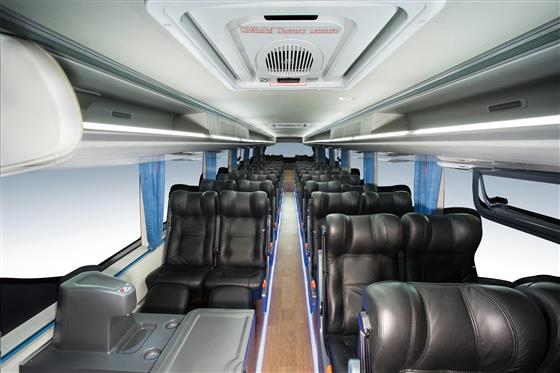 The steady and comfortable riding provides a reassuring travel for you:
The adjustable all-leather seats and the double front-passenger seats make you enjoy the comfortable journey. The interior decorative lighting of starlight roof creates special romance for the travel. And the humanized design is made with installation of refrigerator, water dispensers, WEBASTO air conditioners, WIFI, independent loudspeakers, saucers on the seatback and emergency windows. The caring service will deeply warm your heart for every moment along the journey.