Ukrainian Media Delegation Pays a Special Visit to King Long
2015-11-27
November 25, Organized by the International Department of the Central Committee of the Communist Party of China and Xiamen Municipal Government Foreign and Overseas Chinese Affairs Office, a Ukrainian delegation mainly composed of the mainstream media from the country, including Ukrainian National TV Station (the First Channel) paid a special visit to China's well-renowned bus maker, King Long. The delegation was led by Mr. Miller, a director and producer from the country. The delegation covered the progress of China's auto industry during the Thirteenth Five-year National Plan in China.
Ukrainian National TV Station holds a predominant position in the country's media industry. Since 2003, it has been to China to make a number of TV programs and documentaries, such as "The Silk Road", "2008 Beijing Olympic Games", "China in the Eye of Ukrainian People", "20 Years Anniversary of Ukraine-China Diplomatic Relations". All these programs have been broadcasted to the general public in Ukraine and set up a great platform showcasing China's economic and industrial development to Ukrainian people.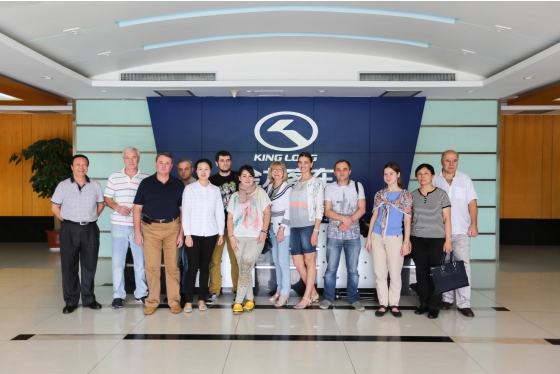 China's Thirteenth Five-year National Plan which was released recently has set concrete development goals for the whole nation. According to the plan, China will continue to maintain a moderately fast or fast economic growth. In the meantime, the industrialization and information technology are to be further integrated. Plus, the industry will enter a new stage of development level. New energy vehicles will be promoted and electric vehicle industry will be further popularized. In an effort to cover the fast economic development in China from various perspectives, the delegation aimed to explore China under the Thirteenth Five-year National Plan. Of course, the auto industry, as an essential part and a key development area in the plan, cannot escape the eyes of media from Ukraine.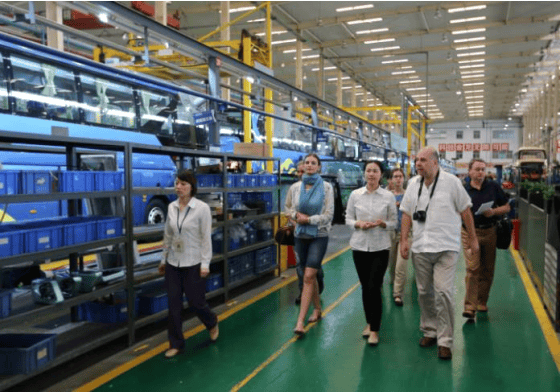 As one of the representatives of China's automobile industry with relentless innovative spirit, King Long can hardly be ignored by the delegation from Ukraine. In recent years, King Long has been taking various active measures to promote the integration of industrialization and information technologies, making a host of innovations for its corporate management and marketing strategies. In the areas such as new energy vehicles and internet of vehicles, King Long has become a leading trail-blazer. On the back of internet technology and big data technology, the bus manufacturer has made significant contributions for the integration of information technologies and industrialization.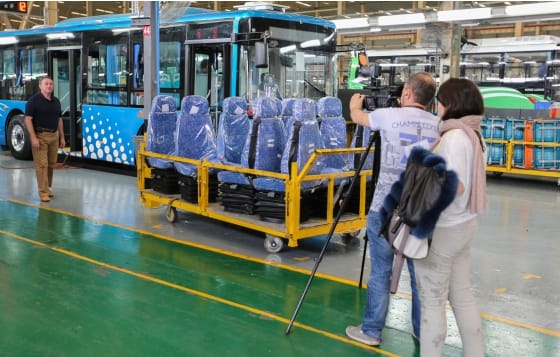 While walking around in King Long's manufacturing base, TONIS TV Station from Ukraine showed keen interest in the development of King Long's new energy vehicles, and the staff from the station shot a series of videos about the whole manufacturing process of King Long's new energy vehicles. The members of the delegation from Ukraine, all impressed by the state-of-art technologies, expressed their best wishes for King Long for its future business expansion both at home and abroad.