A Outstanding Tourist Coach Compliant with Euro-VI Standard - C12
2015-12-22
EXTERIOR
C12 is inherited from the China National Coach, which served as shuttle bus for National People's Congress, Beijing and London Olympic Games.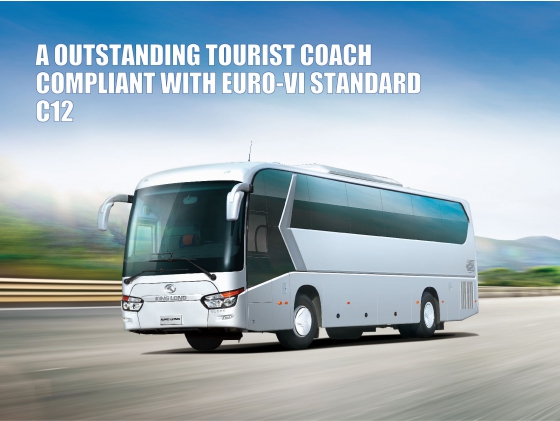 C12 adopts high quality components and parts from the world, such as ZF transmission system, WABCO'S AEBS & ESC system and Apheros' A/C system. C12's easy start and electric parking function is also unique.
C12 is characterized by its arrow shape. No matter where your passengers want to go, the C12 will take them there quickly and safety.
INTERIOR
The C12's generous interior not only provides plenty of headroom and legroom for passengers, but also everything passengers need for an enjoyable trip.
DRIVING AREA
The modern, fashionable and ergonomical style driver cabin makes everything under control and gives the driver more confidence.