King Long Night Launching Ceremony Held in UAE
2016-03-07
On March 6, King Long, together with its UAE dealer Western Auto, held the King Long Evening in Palazzo Versace Dubai to launch King Long XMQ6101Yand XMQ6106G. The event attracted more than 100 people from transport companies, school bus companies and travel agencies operated by UAE governments. King Long Overseas Marketing Vice Supervisor Ding Mingbin attended the event.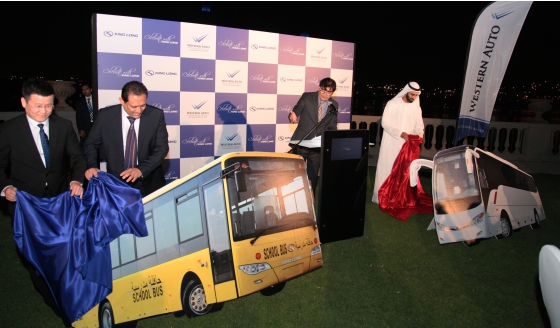 Partnership between King Long and Western Auto was started in 2007. The dealers' service regarding King Long involves automobile, marine navigation, aviation and industries, etc. At present, Western Auto functions as the dealer of King Long large and medium buses. It has established perfect after-sales service system in Dubai, including the repair workshop and spare-part warehouse of King Long.
Mr. Kamal, CEO of Western Auto, recommended the 2 King Long new models, XMQ6101Y and XMQ6106G at the event. He said school buses are in huge demand in UAE. At the same time, King Long saw another potential field, commune-bus market for company employees. XMQ6101Y and XMQ6106G are 2 new models launched to meet UAE needs to transport employees and students. Featuring economy, passenger capacity and comfort, it will definitely play an active role in alleviating the busy traffic in UAE.
General Manager Mohamed P.M.A. of Western Auto mentioned, "We provide high-quality transport service for tens of thousands of tourists and gain great success. King Long, with affordable price and reliable quality, has become the best partner of tourism operators."
UAE is one of the overseas markets first explored by King Long. Since 2003, we have started to export buses to UAE, taking the leading position among Chinese manufacturers. In addition to the tourism market, King Long also successfully served many major events, such as F1 event in Abu Dhabi and Dubai Airshow. In particular, King Long is the sole Chinese manufacturer of buses whose products are procured by UAE government.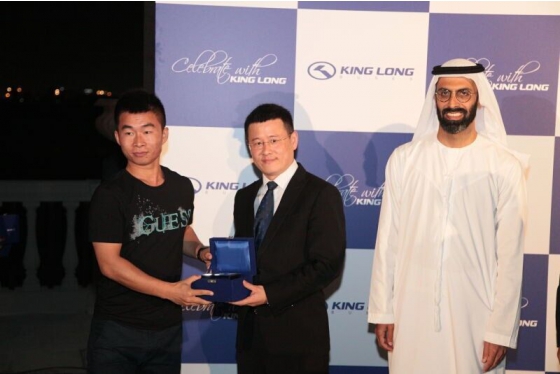 Tourism industry, known as the "flower in desert", is quite developed, providing opportunity for King Long famous for developing boutique tourism vehicles. 2020 Dubai World Expo will be another point that attracts tourists. King Long will keep improving comfort and safety of buses to meet needs of local market.