Outperform the Past to Do Better in 2016 -- 2016 King Long Annual Meeting of Overseas Marketing Convened
2016-01-20
On January 19, King Long convened the 2016 Annual Meeting of Overseas Marketing that adopted the theme "outperform the past to do better in 2016". The meeting was attended by King Long President Mr. Zhang Bin, Vice President Mr. Zhou Fangming and other senior executives of King Long as well as all its overseas marketing personnel.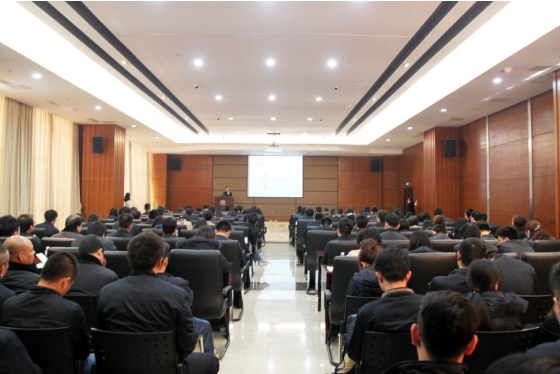 The meeting was kicked off by the overseas marketing report made by Supervisor Xie Weiguo, who introduced in detail overseas business of King Long in 2015. When the world economy is growing slowly, the market demand is weak and overall export in bus industry falls down, export of King Long buses, in 2015, maintained the growth momentum. Export of King Long large, medium and light buses grew faster than its competitors in the industry. Last year, King Long overseas marketing realized sales of 2.248 billion Yuan, rising by 3.7% YOY and making a new record high. King Long Light Bus Europe, Asia, America and Oceania, and King Long Large & Medium Bus Asia exceeded their sales targets. The growth rates of King Long Light Bus Europe, Asia, America and Oceania, Large & Medium Bus West Asia and Larger Asia stood at 60%, 59% and 47% YOY. Sales of spare parts also realized nearly 50% growth rate.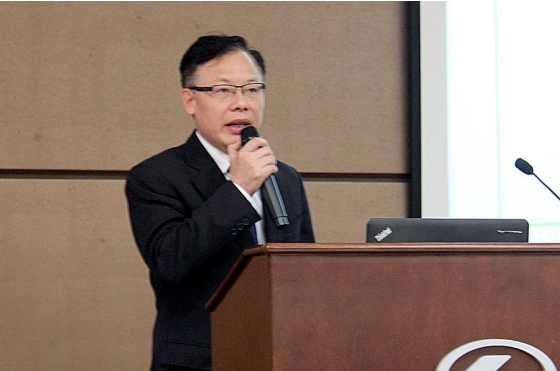 After reporting on 2015 sales, Supervisor Xie announced King Long overseas business plan for 2016 while elaborating on the external environment and state of competition in the industry. He pointed out that King Long overseas marketing system, in 2016, will make progress in market expansion, channel building, major client & order development, product plan, export of parts & components, after-sales service and export of spare parts, team building, business risk prevention & control, and improvements of operation efficiency. At the end of his speech, he announced the sales targets of King Kong regions in 2016. Though confronted with worse business environment, he still believes King Long overseas marketing staff will definitely "outperform the past to do better in 2016", so as to make breakthroughs and innovations in marketing and management while achieving the new sales targets for 2016.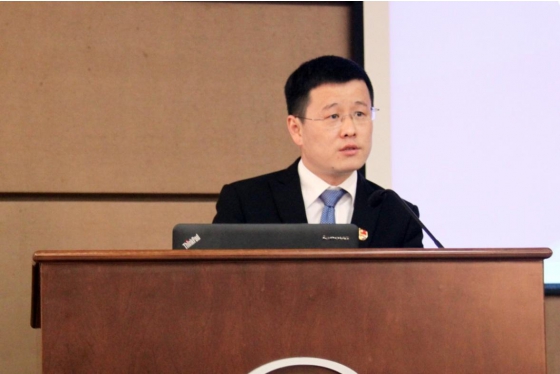 Vice Supervisor Ding Mingbin newly appointed into leadership of King Long overseas marketing explained the overseas organization structure and key indicators of performance. After that, King Long Larger Asia Manager Chen Feng and Overseas Sales Department Vice Manager Yang Qidong made the work reports, who introduced 2015 sales, external business environment, competition in the industry and work plan for 2016 in King Long Larger Asia and Light Bus respectively.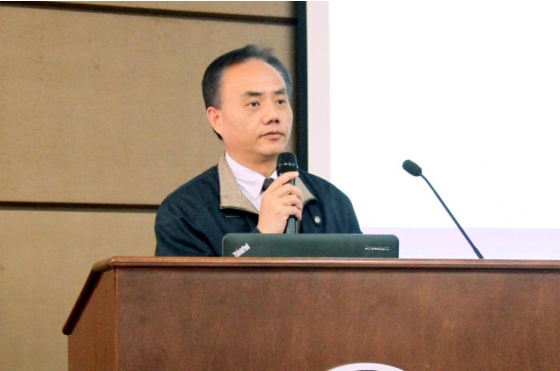 President Zhang Bin made the conclusion speech, who recognized the results of King Long overseas marketing in 2015. When the global economy is still difficult, he demanded that all the overseas marketing staff of King Long should keep highly alert. Saying opportunities and challenges co-exist, he proposed 2 focal points in the 2016 work. First, overseas light bus is the priority task and King Long should continue to strengthen the cost control and improve profits. Second, the company should consolidate the dominant position of large & medium bus while improving product competitiveness in the overseas market. Last but not least, President Zhang reported on the overall operation of King Long in 2015. In this year, King Long will control risks, reverse the negative situation and get ready for better results. He encouraged the overseas marketing staff to work hard and accomplish all operating targets steered by the new leadership.