King Long Brand: Do Better in 2016 for Love
2016-01-08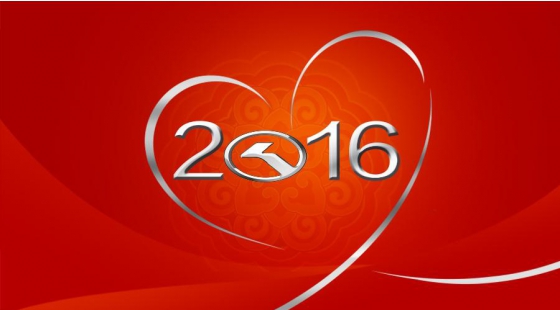 Happiness favored
On April 18, "Happy Footprints & Urban Hiking" was kicked off in Xiamen. It is the first theme urban hiking event in China. The hiking event includes 10 stations and is held in 33 cities and regions to produce the CHINA DREAM pattern on the Chinese map. By gathering people's efforts, it helps realize the China Dream. As the sole bus-manufacturing co-organizer of the event, King Long sponsored the event for the whole process. Happiness is simple. Just bring smile and walk out.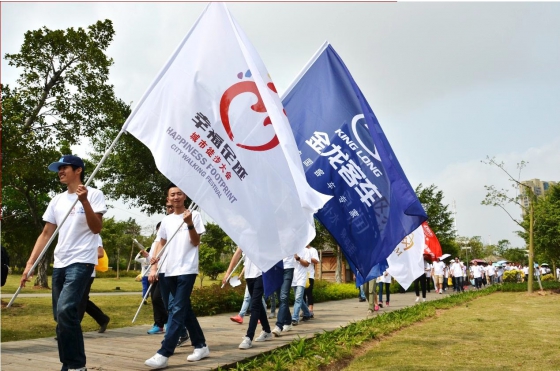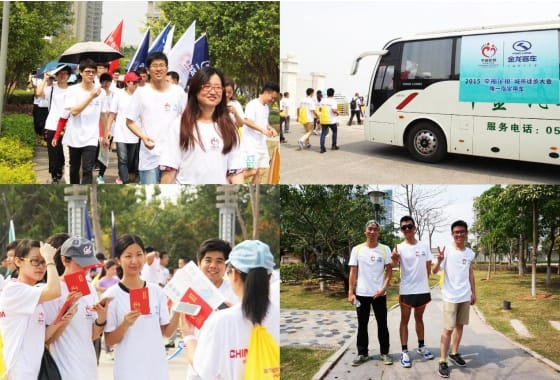 Environment prioritized
On October 18-27, the 1st Youth Games was held in Fuzhou. 35 King Long pure EVs, including XMQ6110, XMQ6706 and King Long Kaige became the highlight of transport service for the event. It was the first time for China to use new-energy buses in the commune service for the purpose of low-carbon event. During the event. King Long EVs transported more than 40,000 passengers. With excellent performance featuring "zero breakdown, zero dispatching mistake and zero service defect", it successfully completed the task. The Youth Games was also called the "most environmental" sport event greatly contributed by the efforts of King Long.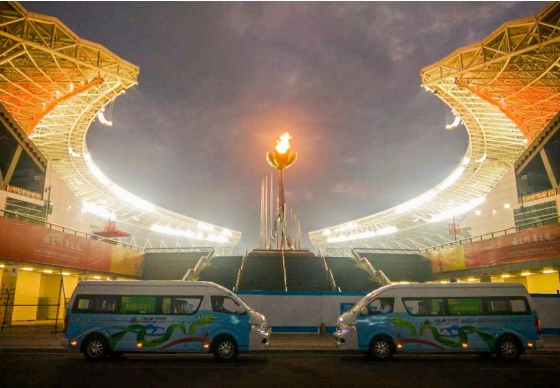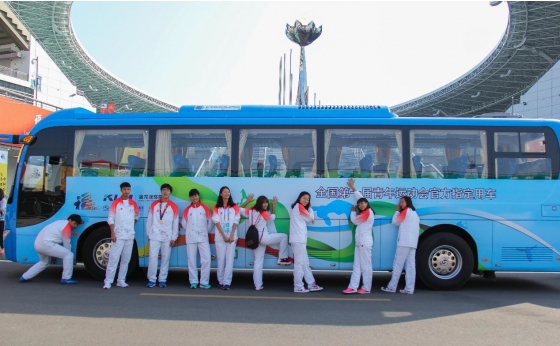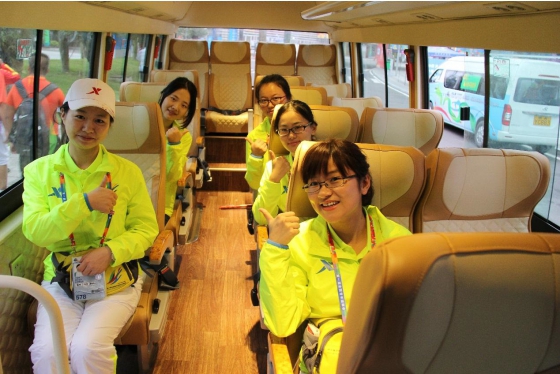 Health preferred:
On December 22 and January 2 during the 2016 Xiamen International Marathon, as the Global Senior Partner (sole designated bus designated for th event), King Long pure EV served commune in the event. With its action, it helped Xiamen develop the world's first zero-pollution marathon.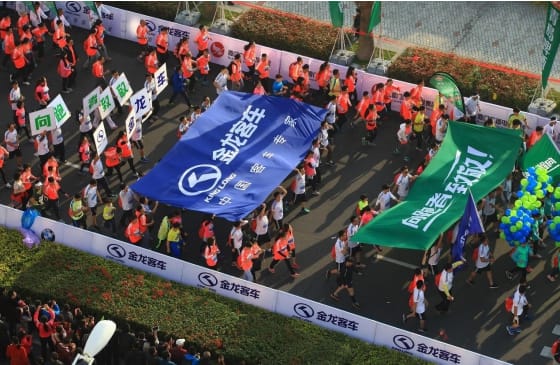 King Long has been in partnership with Xiamen International Marathon for over 10 years. In this event, over 200 athletes were seen in King Long Team. They showed the banner "salute to runners" to give respect to marathon spirit. And King Long new-energy buses just stop beside the tracks for the sake of emergency use. With "zero breakdown and zero service defect", it harvested praise from the OC and passengers. In 2015, by serving these events, King Long practiced green transport and travel. In the Top 500 Most Valuable Brands, King Long brand value has reached 21.725 billion Yuan, ranking in the top 10 in Chinese automobile industry. And its brand value rose by nearly 30% from 2014.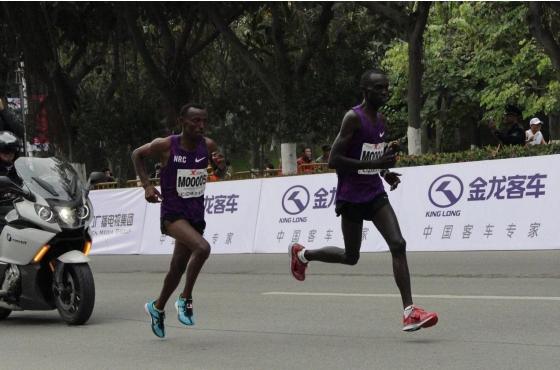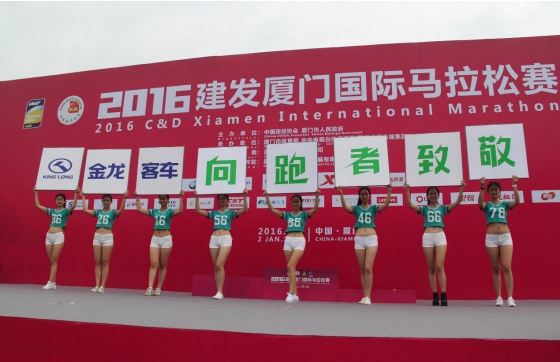 Action is going on in 2016. In the new year, we will work harder. King Long brand always stays with you!