King Long's Brand Value Reaches a New Record High
2016-06-23
On June 22, World Brand Laboratory officially released the Top 500 Most Valuable Brands in China. With a record value of 25.767 billion RMB, King Long increased its brand value by 20% against that in 2015. Ranking among the top ten players in China's auto industry, King Long has been listed on the Top 500 Most Valuable Brands in China for thirteen consecutive years.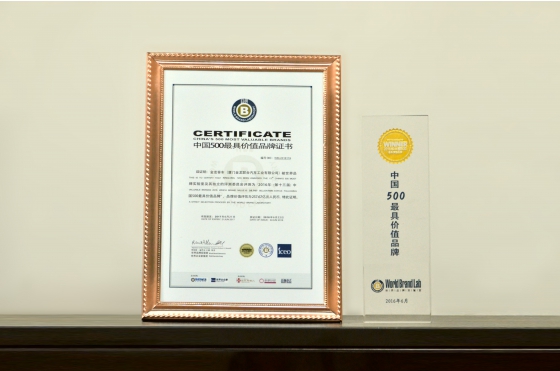 In just 28 years, King Long has long won wide public recognition both at home and abroad with its products making their way to 120-plus countries and regions across the world. Now, it represents the highest bus manufacturing level in China and is one of the leading bus brands in the world.

In response to China's new development strategies and the fast changing market conditions, King Long has made new breakthroughs in both its corporate management and product line. Its new energy buses and its fast expansion along the modern marine and land silk road have garnered significant publicity in recent years.
While seeking fast and sound growth, King Long has also been making great efforts to push forward its transition and transformation. By taking fully advantage of the internet and further integrating bus manufacturing industry with state-of-art information technologies, the bus maker is constantly improving the quality of its products and adding more technological and humanistic elements into its vehicles.
In 2016, King Long rolled out its new round of brand-building campaign which gives top priorities to technological innovation and customer care, marking a new beginning for the bus giant. Previously, King Long's brand-building activities such as Care For the Details and Technologies Changing Public Transportation, were enormously successful in boosting King Long's public image.
To shoulder more social responsibilities, King Long has also been actively involved in all kinds of charity programs. Its Mobile Library which was launched this year aims to deliver more books to children in rural and remote areas, helping them build a better future.