King Long Buses Travel in South America
2016-08-04
King Long took the lead to enter into the South America market from 2007 as a Chinese bus manufacturer. Now, there are nearly 8,000 King Long buses were exported to South American countries, such as Bolivia, Cuba, Peru, Venezuela, Jamaica and Chile etc.
Bolivia
In Bolivia, King Long KINGWIN minivans can be seen everywhere in the cities, such as La Paz Airport, the airport which boasts the highest altitude in the world, and North Yungas Road, which is nicknamed as the road of death in the world. According to local people's estimate, a KINGWIN minivan will drive by every three minutes on average in the urban area of La Paz. Now, King Long minivan has become the No. 1 in new vehicle sales rank list of Bolivia, total volume up to 4,000 units.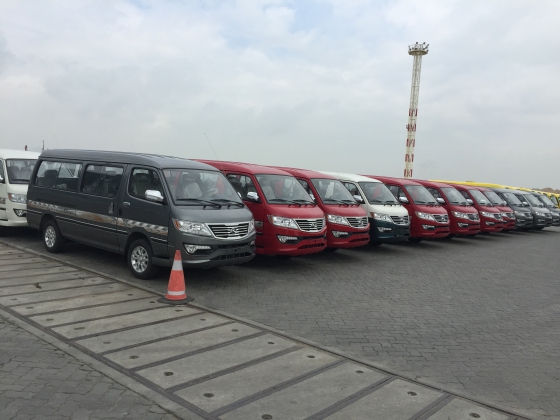 Chile
Chile is a country occupying a long and narrow coastal strip wedged between the Andes Mountains and the Pacific Ocean. Chile is one of the earliest South American countries which import the double-decker city buses. King Long entered the local market from 2007, the number of King Long bus on Chile has been achieved 800 units. Now, King Long has become the No. 1 Chinese brand in Chile.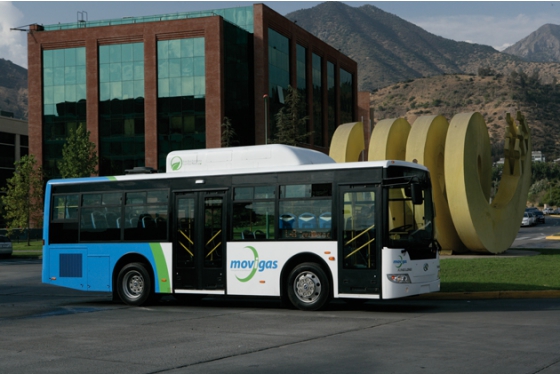 Peru
In Peru, the total reserve of natural gas is between 12 trillion to 25 trillion cubic foot. By owning such rich natural resources, the country not only can reach self-sufficiency, but also can export them. As early as 2008, King Long enter the Peru market for the first time, nowadays, there are 800 King Long buses are traveling on the streets in Peru, among them, the 90% are the NG buses.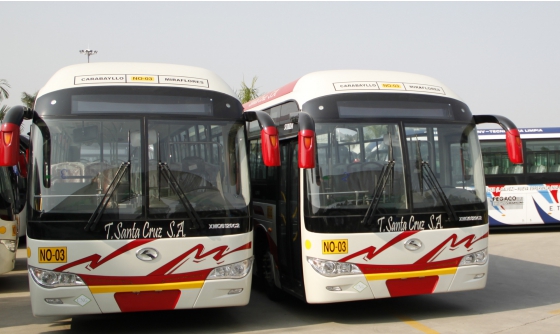 Costa Rica
Costa Rica, located in the central America, boasts beautiful beaches, amazing volcanoes and breath-taking rain forests, etc. Since 2010, the government of Costa Rica continues to increase the investment in public transport field. At present, there are more than 200 King Long buses were exported to the country. In the first half year of 2016, 93 units of 13m King Long coaches were delivered to Costa Rica, it is the largest bus order which local government import from Chinese bus brand.