King Long Launches New Front-engine Product in West China
2016-07-22
On July 15, King Long held a grand ceremony in Xi'an, China officially launching "New Lingyue West China Tour". New Lingyue series buses were the big shinning stars on the day. Over 150 bus operators from Shaanxi, Gansu, Ningxia, Shanxi, and Xinjiang attended the opening ceremony. According to King Long, "New Lingyue West China Tour" will last for two months, reaching 23 cities and counties across the west China, including Taiyuan, Lanzhou, Yan'an, Baoji, Shuozhou, Datong, etc.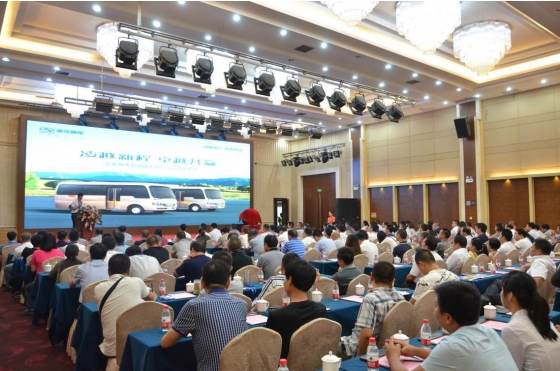 Along with the launch of One Belt One Road Initiative, West China is expected to become the biggest benefactor. At 2016 NPC and CPPCC sessions, Chinese government has come up with the goal of building 200,000 km roads in rural areas. This has created big opportunities for rural public transportation in west China.

In recent years, the need to build an integrated urban-rural public transportation system has become increasingly urgent in China. In the sparsely populated west, the public transportation system in rural areas is particularly lagging behind the level in the east. Despite the government's effort to improve the road conditions in the west, luxury passenger coaches still face a host of challenges, such as unsatisfactory road conditions, limited passenger flow and hardly set operation timetable. Against such a backdrop , bus operators are under heavy pressure and are usually reluctant to choose high quality passenger coaches.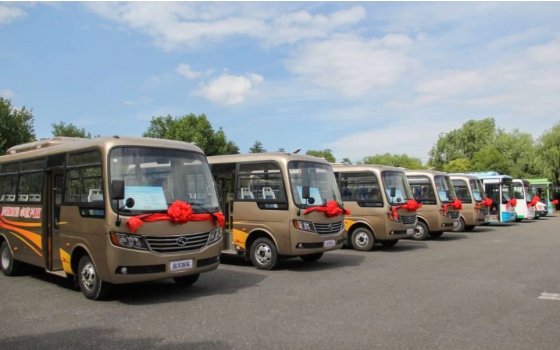 In May 2016, King Long officially launched a new campaign on its brand building which gives top priorities to innovations and customer services. Considering the current urban-rural passenger transportation market, King Long further optimized its classic Lingyue, forming a new generation of Lingyue buses measuring 6 to 7.2 meters in length. With higher chassis and more flexible body, the new Lingyue series buses are highly adaptable to various road conditions. With its engine mounted in the front, the new Lingyue has successfully created more interior space, helping the vehicle to load even more passengers.

The first generation Lingyue series bus products appeared in 2004. With high quality and impressive performance, they have been well received across China. The new Lingyue series buses, inheriting all strengths from their predecessors, are particularly made for medium- and short-distance passenger transportation.

With fuel and gas drivelines available, the new Lingyue series bus products are ready to provide competitive overall transportation solutions for their customers with new design, new layout, new production techniques, new platform and new value. New Lingyue city bus version is going to provide more travel amenities for passengers while the intercity bus version is set to provide transportation services for business reception and group tour travel.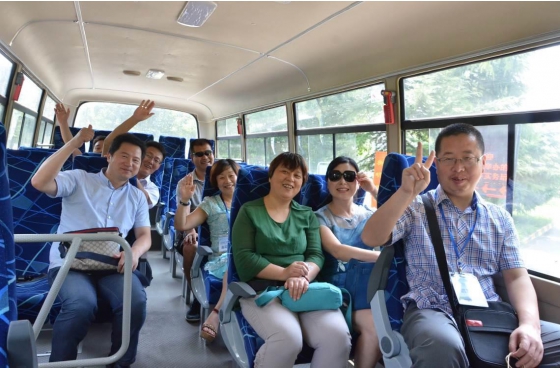 With curved panoramic view and uniquely simple rearview mirror, bus drivers enjoy wider views while operating the vehicle. Also eye-catching are its front and rear lamps and chrome-finished grilles. In addition, after going through 18 electrophoresis procedures, the body structure of new Lingyue series bus products guarantees at least ten years free from any rust. The front, rear and side covers of new Lingyue are made of wholly stamped materials and boast high rigidity. Moreover, they have helped cut the body weight of the vehicle substantially and further improve its energy efficiency.

Wu Youming, Manager of King Long West China Region, points out "We are confident that we will continue to take the lead in the urban-rural transportation market. The performance consistency and stability of New Lingyue will help bus operators create more values."

Since its establishment, King Long has been always committed to providing safe, comfortable and environmentally friendly transportation services for the public. "New Lingyue series bus products are ready to provide more efficient and cost-saving urban-rural transportation services in China", says Yu Wentao, Deputy General Manager of the Domestic Marketing Branch of King Long.