King Long Plays a Dominant Role in Thai Public Transportation
2016-10-09
When traveling in Thailand, Chinese tourists are usually amazed by many King Long buses they encounter, which always give them a sense of pride.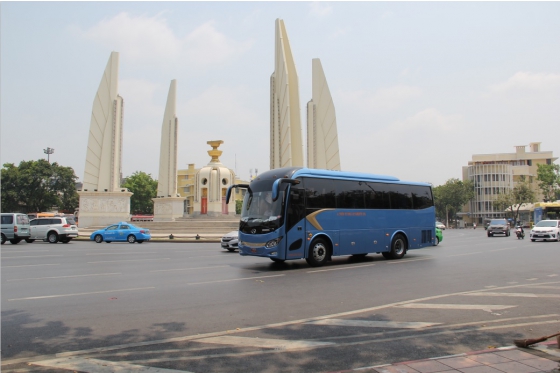 King Long Bus passed by Victory Momument
In recent years, King Long has maintained a robust growth in Asian market. Thailand, as one of the major destinations for King Long buses, has a ferocious appetite for travel coaches and business vehicles thanks to a constantly rising number of Chinese tourists in Thailand. In Bangkok, bust route No. 141 and No. 20 are among many major public transport lines that are equipped with King Long bus fleet. Apart from bus operators, King Long has also become a favorite brand for Thai governmental organizations and schools. Khon Kaen University, located in the northeast of the country, has long chosen King Long buses as the major carriers on campus given their high environmental friendliness.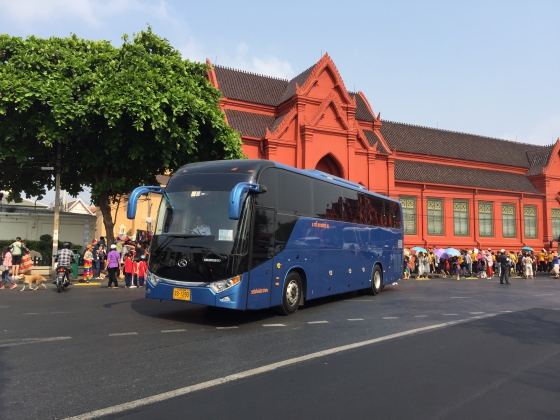 King Long Bus at the Grand Palace
Providing tailor-made buses to its customers, King Long has successfully beat its rivals from Europe, USA, Japan and South Korea. Now, it becomes one of the leading bus brands in Thailand. With spacious room, comfortable seats, advanced stereos, latest generation of air-conditioning systems and cell phone recharging USB, King Long buses can have WC and mini-refrigerators available for their customers. In addition, unparalleled after-sales services and spare parts provision are another essential element for King Long's success. Attentive and responsive to passengers' feedback, King Long usually sends its technicians to provide assistance and training services for its customers. This has given its customers a huge boost in confidence.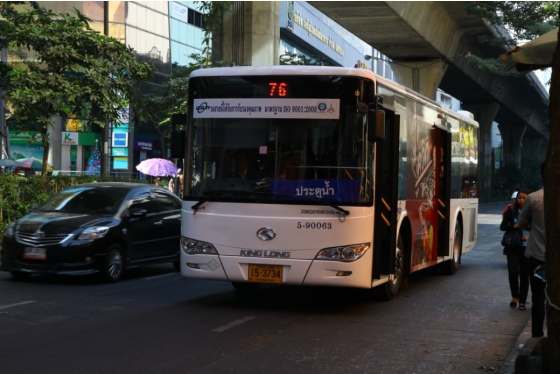 King Long Bus driving on the Bangkok street
Established in 1988, King Long is specialized in research, development, production and sales of large-, medium-sized and light buses. Owning three production bases in Xiamen and Shaoxing, the company is able to produce over 30,000 units buses annually. According to Simon Xie, Overseas Marketing & Sales Director of King Long, King Long buses have already made their way to 126 countries and regions across the globe, gaining rising popularity in both developed and developing countries.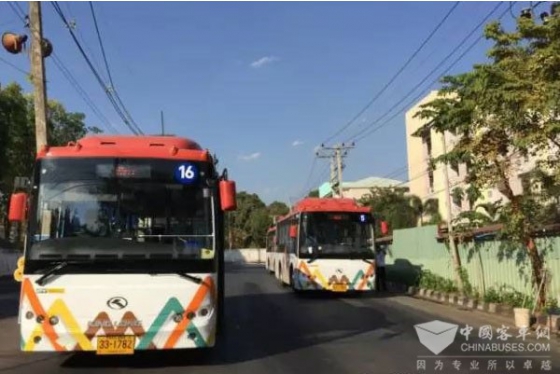 King Long Bus in Khon Kaen University