King Long Attended the CIAPE for Ten Consecutive Times
2016-09-29
From September 25 to 27, the tenth China International Auto Products Expo (CIAPE) was held in Shanghai Exhibition Center. As one of the top-class auto shows in China, CIAPE has long become the major platform for Chinese automakers to show their strengths and competitiveness.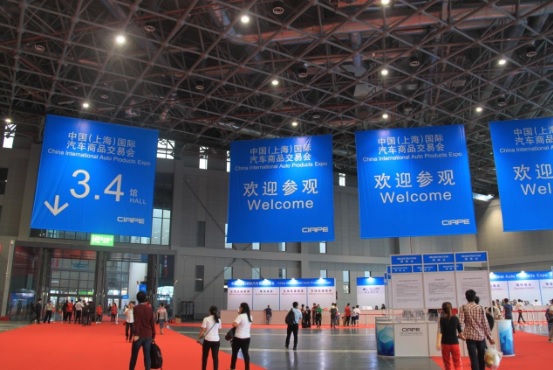 King Long, one of China's leading bus brands, has been attending the expo for ten consecutive times. This year, it brought three bus models, namely XMQ6110C electric bus, Jieguan 3S XMQ6901Y and XMQ6806 electric Coaster on display, attracting wide media and public attention.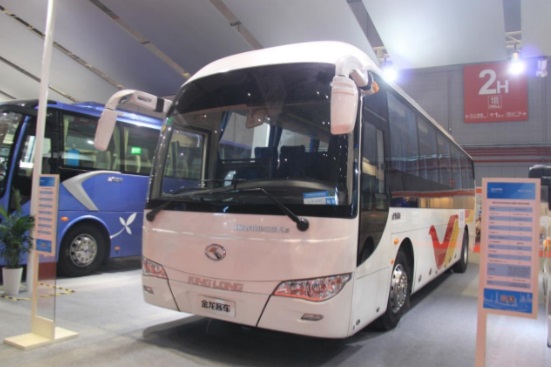 King Long XMQ6110C Pure Electric Bus
XMQ6110 electric bus boasts high environmental friendliness, high comfort level and high energy efficiency. As a blockbuster in the group passenger transportation market, it has been gaining popularity since its debut. Now, it has become the carrier for many enterprises in Shanghai, Nanjing, Guangzhou and Fuzhou, etc. With an awe-inspiring body, the vehicle has WIFI services on board, offering its passengers a wide range of entertainments. In addition, it is able to drive 300 kilometers continuously and can be recharged in both fast-recharging and slow-recharging mode. Now, it is the designated bus for Shanghai Disneyland Special Bus Route.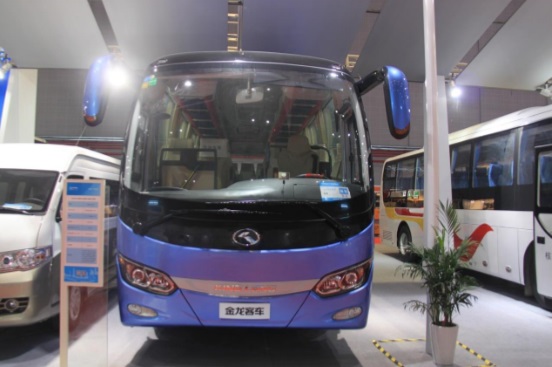 King Long XMQ6901Y
XMQ6901Y is a classic model among medium-sized coaches. Equipped with 3H monocoque body structure and L-shaped suspension system, the vehicle enjoys high-level of stability while operating on the road. "King Wings" Telematics Platform is another highlight of the vehicle, integrating automatic speed control system, track deviation alarming system, forward collision alarming system, and panoramic-view system. With the advanced platform, the vehicle has significantly elevated its safety standards. The interior of the vehicle is designed and furnished with the same standards used for sedans, making the travel far more comfortable for passengers.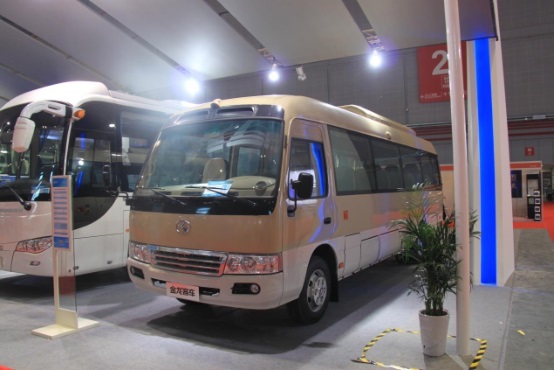 King Long XMQ6806 electric Coaster
XMQ6806 electric Coaster is a brand new model in King Long's product line. Compared with its predecessor XMQ6706, it has an extended body and a width of 2050 mm. With state-of-art double-side welding technologies and whole stamping technologies, the vehicle has successfully improved its management of batteries and prolonged their life-expectancies. Now, the vehicle is working smoothly in Wuyi Mountain, the World's natural and cultural heritage.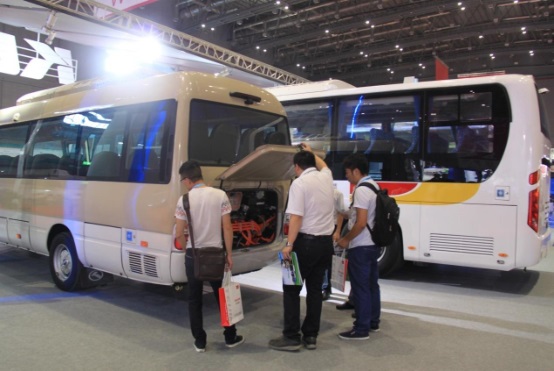 Since its establishment, King Long has always been pursuing high quality craftsmanship. This year, it launched a new brand promotion campaign themed with "Innovation-driven Development, Care for Customers", aiming to provide improved travel experiences for the general public.